Prosperity Ashe Skin Revealed for Overwatch Year of the Tiger Event 2022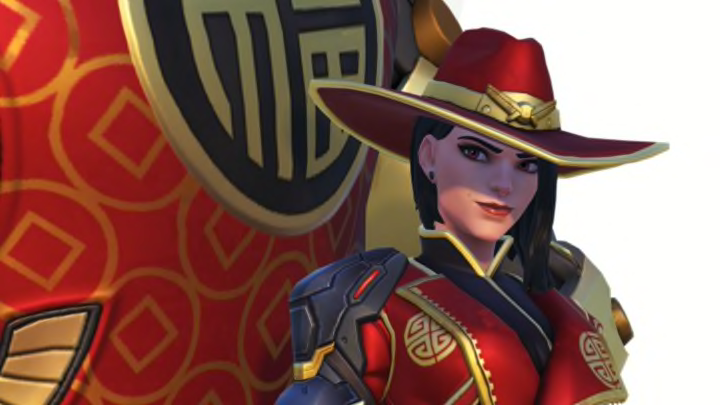 A Prosperity Ashe legendary skin has been revealed for Overwatch's Year of the Tiger Lunar New Year Event. / Photo Courtesy of Blizzard Entertainment
A Prosperity Ashe Epic skin has been revealed for Overwatch's Year of the Tiger Lunar New Year Event. On Jan. 24, Blizzard Entertainment released a short, video trailer to announce the Overwatch gunslinger's new skin.
Prosperity Ashe will be available at the start of the Year of the Tiger event on Jan. 25. Overwatch players can also expect older skins from previous Lunar New Year events to return. For those who were unable to purchase a skin that they had previously wanted, now is the time to pick it up.
Ashe's skin will be available as a weekly challenge, requiring you to play matches to earn her skin as well as the following cosmetics.
Play 9 Games- Skullcap Player Icon
Play 18 Games- Spring Couplets Spray
Play 27 Games- Prosperity Ashe Epic Skin
Play games in Quick Play, Competitive Play, or the Arcade to unlock these rewards, and if you win the games, each win will count as two games. Ashe's weekly challenge will be available from Jan. 25 – Feb. 1.