Top Games
PS Plus October 2021 Games: Full List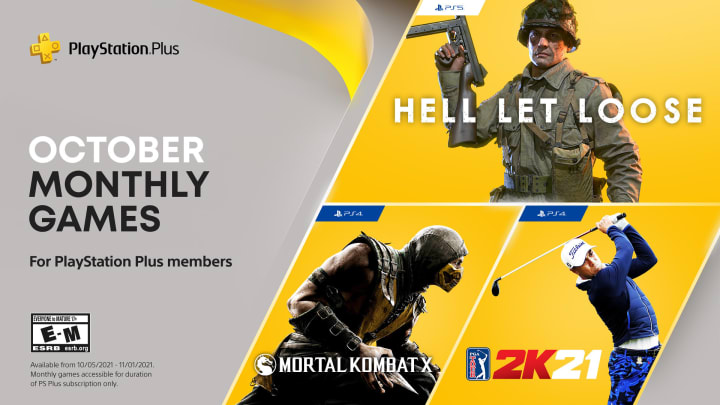 Image provided by Playstation.
October is here, and the lineup of games available for Playstation Plus subscribers is now released. Here is the full list of games to come this month on PS Plus.
Like Xbox's "Games with Gold," PlayStation's PS Plus offers free games to active subscribers of the service every month. Sony decides the monthly roster, and players can pick and choose from the list of games being offered that month. As long as the subscription is active, players can enjoy these games to their hearts' content. 
September saw Hitman 2, Predator: Hunting Grounds, and Overcooked: All You Can Eat available for all PS Plus members. These games will no longer be available to claim upon Oct. 4, so players who would like these games are advised to download them right now.
PS Plus October 2021 Games: Full List
Here are the games revealed for PS Plus this October:
Mortal Kombat X
Hell Let Loose
PGA Tour 2K21
Once again, any PS Plus member can download these games for free and can play them for as long as they are an active subscriber. When redeemed on a PS Plus account, players can freely uninstall and reinstall the games, and they will never be removed from the player's online library. If a subscription ends, the games will no longer be playable. They can become playable once more upon membership reactivation. 
This new lineup of games will go live on the platform on Oct. 5, replacing September's offers.