Top Games
PS5 Price Increase: New Prices for Each Region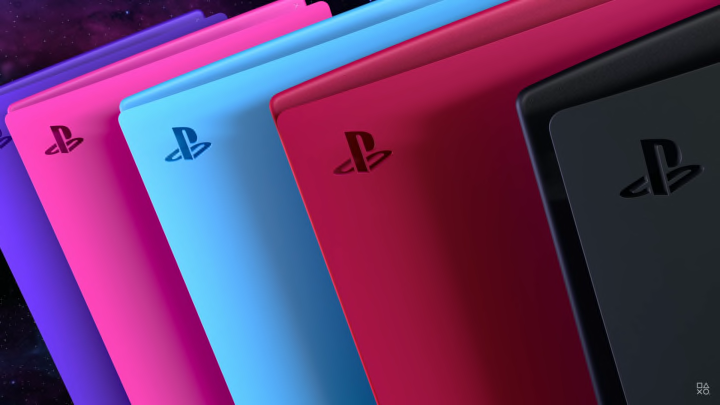 The United States will not be affected by the price increases announced Thursay. / Sony
Sony announced price increases for the PlayStation on Thursday in nearly every market around the globe, with one glaring exception.
The move is somewhat shocking for gamers — the trend in console prices has run in the opposite direction, at least in recent memory. The price increase arrives at the two-year mark of the PS5's release, which is typically when manufacturers start dropping the price of their consoles.
Sony blames the decision on various market factors that have made manufacturing more expensive than usual.
"The global economic environment is a challenge that many of you around the world are no doubt experiencing. We're seeing high global inflation rates, as well as adverse currency trends, impacting consumers and creating pressure on many industries," President & CEO Jim Ryan wrote in a post on the PlayStation Blog.
"Based on these challenging economic conditions, SIE has made the difficult decision to increase the recommended retail price (RRP) of PlayStation 5 in select markets across Europe, Middle East, and Africa (EMEA), Asia-Pacific (APAC), Latin America (LATAM), as well as Canada."
Prices won't increase in the United States — Ryan didn't say why — but here's how much a PS5 will cost in each region moving forward:
PS5 Price Increase: Europe
PS5 with Ultra HD Blu-ray disc drive – €549.99
PS5 Digital Edition – €449.99
PS5 Price Increase: UK
PS5 with Ultra HD Blu-ray disc drive – £479.99
PS5 Digital Edition – £389.99
PS5 Price Increase: Japan
PS5 with Ultra HD Blu-ray disc drive – ¥60,478 yen (including tax)
PS5 Digital Edition – ¥49,478 yen (including tax)
PS5 Price Increase: China
PS5 with Ultra HD Blu-ray disc drive – ¥4,299 yuan
PS5 Digital Edition – ¥3,499 yuan
PS5 Price Increase: Australia
PS5 with Ultra HD Blu-ray disc drive – AUD $799.95
PS5 Digital Edition – AUD $649.95
PS5 Price Increase: Mexico
PS5 with Ultra HD Blu-ray disc drive – MXN $14,999
PS5 Digital Edition – MXN $12,499
PS5 Price Increase: Canada
PS5 with Ultra HD Blu-ray disc drive – CAD $649.99
PS5 Digital Edition – CAD $519.99