PSG 4th Kit FIFA 20: How to Complete the SBC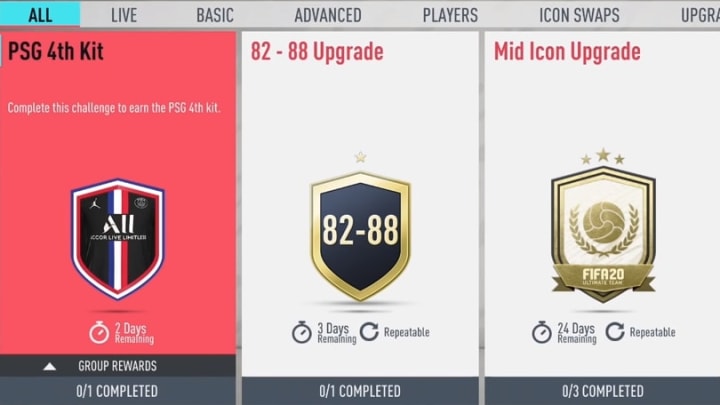 PSG 4th kit FIFA 20 is a new Squad Building Challenge released Monday much to the chagrin of Ultimate Team fans.
Kit SBCs are viewed as one of, if not the lowest forms of daily content EA Sports can released by players. Kits do nothing other than act as a cosmetic. Fans find the SBCs pointless and unrewarding, especially when they have ridiculous requirements. Unless players are big fans of the kit, it's usually passed on.
Regardless, there's a Paris Saint-Germain 4th kit SBC available in FIFA 20.
PSG 4th Kit FIFA 20: How to Complete the SBC
Here's how to complete the PSG 4th kit SBC:
# of Players from Paris Saint-Germain: Min. 1
Players from the same club: Max. 3
Rare Players: Min. 3
Squad Rating: 76
Team Chemistry: 65
# of Players in the Squad: 11
According to FUTBIN, the kit SBC costs around 7,000 coins to complete from scratch. Unless you're a major PSG fan, or really like the kit, avoid this SBC. It's not worth the time nor effort.