PUBG 9.1 Patch Notes: New Map Paramo Detailed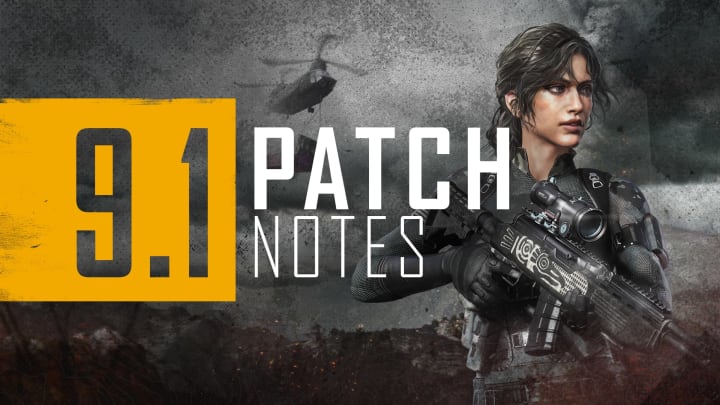 Check out the new Paramo map in the PUBG 9.1 update. / Photo by PUBG Corp.
The PUBG 9.1 update is now live on the test server, bringing a new map and some gameplay twists. Here's everything new that's coming in PUBG season 9.
The latest map, Paramo, bring some dynamic gameplay changes. Landmarks and terrain will change and relocate every game, making each game on Paramo a fresh experience. It will test your ability to adapt on a changing environment.
PUBG 9.1 Patch Notes: New Map Paramo Detailed
Paramo also has streams of lava that deal 10 damage per second if you find yourself stuck in it. The map also has new contents for Care Packages, including full body camo and ghillie suits.
There's also a Secret Room Key you can find while looting.
Ranked Games have some updates as well. Solo Matches can now be played in Ranked, with 64 players and more loot. The minimum rank requirements for Diamond 2 to Gold 4 have been lowered. Here are the specific updates to ranked mode, according to the official patch notes:
Algorithm Update- Points earned per kill and assist have been increased by 50%.
Sanhok Blue Zone Adjustment-Compared to other maps, the number of players who die in Phase 2 is very high. We've made some Blue Zone changes which we believe will improve the overall pacing of
Sanhok matches- Increased the size and waiting time of Phase 2Removed the dynamic Blue Zone mechanic which scaled circle speeds based on the number of players alive.Please note, these changes are only to Ranked Sanhok matches.
Item Spawns- Increased AR/DMR Magazines spawnsIncreased 4x, 6x and 8x spawnsIncreased Canted Sight spawnsSlightly decreased the spawn rates of 2x and 3x spawnsDecreased Handgun/SMG Magazines spawnsDecreased Handgun spawns, along with 9mm and .45ACP ammo
Vehicle spawns- Esports vehicle spawn locations will now always spawn a vehicle.
Care Packages- MG3 has been added Care Packages on all Ranked maps
The new Survivor Pass also has a few new twists. It will only run for two months, but will only have 50 levels to complete to get all the rewards.
Other fixes include quality of life updates across all modes.
PUBG 9.1 is available on the test server for PC now.