PUBG C4 Strapped Jeep Knocks Down Three Players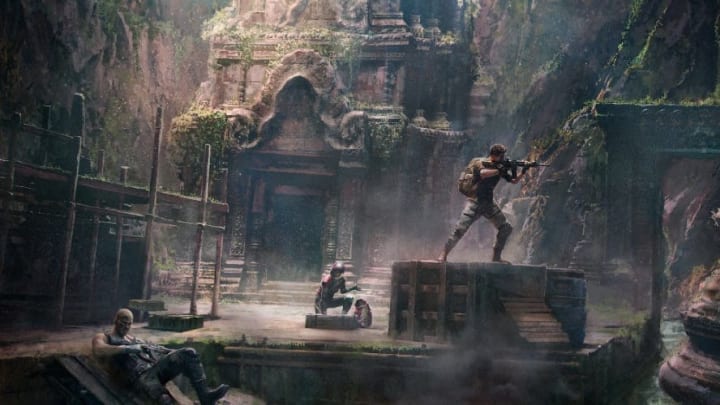 A PLAYERUNKNOWN'S BATTLEGROUNDS player strapped C4 to a jeep and knocked down three opponents after being killed.
C4 was introduced in PUBG Update 7.3 and has been explosive since landing into Test Servers. Its power does not only lie in its 25 meters damage radius but also its ability to damage players through walls and other forms of cover. In addition, it can also stick to most surfaces which includes vehicles and buildings. For anyone in its lethal damage zone, 15 meters, they can say goodbye to chicken dinner.
PUBG C4 Strapped Jeep Knocks Down Three Players
Redditor u/ProjectPerk may have been low on health but the player wanted to live their last moments with joy and go out with a bang. A bit mistimed, but the bang still happened shortly after the player's death.
Blocked by an opposition squad further down the bridge, the player attached C4 to a vehicle and jumped inside. C4 only has 16 seconds before it detonates on its own, so the player started driving towards the opposition squad. Nearing the squad, the player 'jumped' out of the vehicle as they were knocked down by one of the opponents.
The vehicle crashed into the wall of cars but didn't detonate, as the player was quickly killed off. Right after the death notification appears, the C4 finally detonates as a vehicle flew across the screen and kill notifications appear. The player had managed to knock down three opponents with the single C4 strapped onto the vehicle.
If this was a game mode with only trios, the player had just got three kills but the number of players alive didn't change. If the clip went for longer, maybe it would have popped up but we will never know the true identity of the hero who took one for their team.
Players can experience the newly remastered Sanhok with the release of PUBG Patch 8.1. Gas Cans have been improved and an all new Season 8 has started for Ranked mode and the Survivor Pass: Payback.