PUBG Console Update 5.1 Adds Changes to Miramar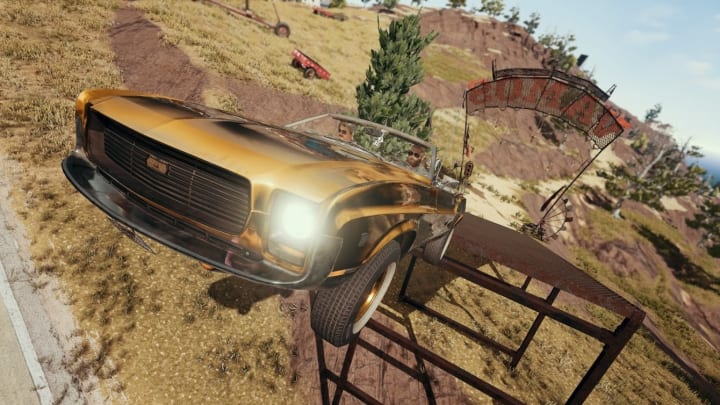 PUBG Console Update 5.1 patch notes were revealed Wednesday after its PC counterpart seven days prior.
PUBG Season 5 brings about changes to the game's second oldest map: Miramar. A desert wasteland predicated on classic PLAYERUNKNOWN'S BATTLEGROUNDS laurels, Miramar was desperate for a change after Erangel's major update.
Here's everything you need to know about the Miramar changes in PUBG Console Update 5.1.
PUBG Xbox Update 5.1 Adds Changes to Miramar
Miramar Changes
LA Muerte Vamos Track
A race track has been added, which was the venue for A La Muerte Vamos in Miramar.
You can now find newly added objects like ramps, loops, jumps and signboards across Miramar
New Gold Mirado
A Gold Mirado has been added to Miramar, which can only be found parked at the garage in Hacienda del Patron.
Some terrain in Hacienda del Patron has been adjusted to let you ride the Gold Mirado out safely.
Only one Gold Mirado spawns each match.
Miramar Spring Cleaning
Removed some small objects and trash in and around buildings to reduce clutter and make movement easier when looting.
Miramar Item Spawn Balance
AR - 12% increase
DMR - 29% increase
SR - 42% increase
Win94 - 30% increase
Scopes - 18% increase
Pistols - 31% reduction
Helmets, Bags, Vests - slight increase
PUBG Console Update 5.1 goes live Oct. 29 on PlayStation 4 and Xbox One.
Photo courtesy of PUBG Corp