PUBG Fan Plays 'Duck Hunt' After They Land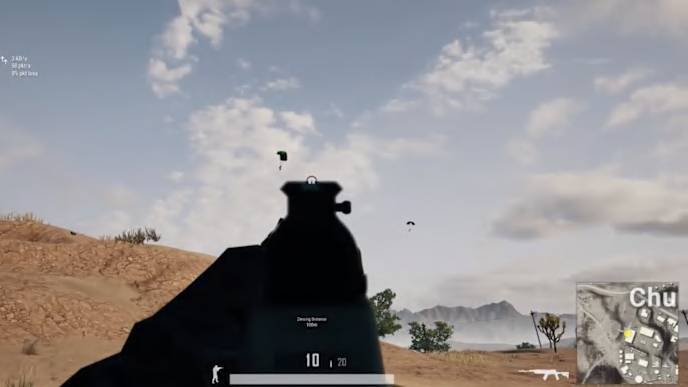 A PUBG fan posted a fantastic clip on Reddit after he made a quick landing.
The player found a SKS rather quickly and turned to fire on players that were still landing.
The fan joked that he was playing Duckhunt and it shows. It's rare that you can find a suitable weapon in the first seconds after you land, it's even harder to find when there are opponents still in the air.
PUBG recently saw a sizable update which brought many changes and PUBG Corp has already shared when to expect the next patch. This one will be even bigger with ongoing Erangel rebalancing and a visual remaster as are more quality of life improvements, the BRDM-2 armored vehicle, the Desert Eagle pistol, and the ledge grab system.
Photo courtesy of PUBG Corp