PUBG PC Maintenance Scheduled for Tuesday Night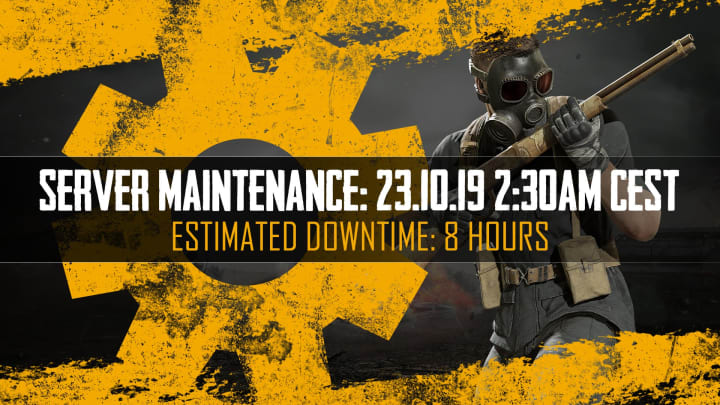 PUBG server maintenance will take place Tuesday night and last eight hours. /
PUBG Corp has scheduled live PC server maintenance for Tuesday night to apply the upcoming Season 5 update.
The maintenance will begin at 8:30 p.m. ET and will last an estimated eight hours, according to a tweet by PUBG Europe's official Twitter account. When servers come back online, players will be able to jump into PUBG Update 5.1 for the first time.
Although PUBG console players won't see Update 5.1 and Season 5 until they hit live servers Oct. 29, PUBG Corp ended Season 4 early Tuesday morning. The week of lag time is the result of a focused effort to reduce the time difference between PC and console content updates.
PUBG Update 5.1 will bring plenty of new content when it hits live servers. Among the new additions are a Miramar re-work, Miramar-exclusive vending machines dispensing painkillers and energy drinks, throwable weapons and healing items, and Survivor Pass: Badlands.
Photo courtesy of PUBG Corp