PUBG Player Outplays Squad with Shotgun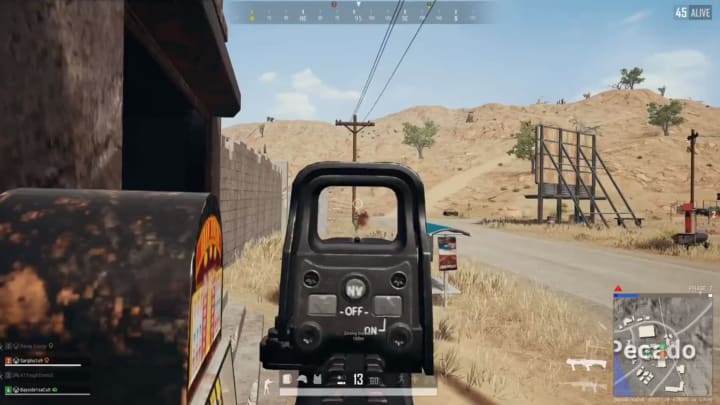 The range of this shotgun is insane. / Photo by PUBG Corporation
This PUBG player wipes an enemy squad in a drawn-out firefight at various ranges, showcasing the insane range and accuracy of the shotgun.
With PUBG highlights often consisting of outplays with hilarious items, sometimes a good old fashioned shotgun clip is all you need. Check out Redditor u/Baysideisacultxx82 take down a seemingly confused enemy squad with his shotgun.
Armed with a DBS shotgun, the clip begins with a couple of well placed long-range ADS shots. Soon after his enemies retreat behind cover, the player throws a molotov cocktail and frag grenade before strategically advancing.
After advancing around the line of sight of the enemy combatants building, the player approaches the squad seeking shelter. Several shotgun rounds later, the entire enemy squad is downed and eventually killed. This clip showcases the wide range of accuracy available with the DBS 12 gauge shotgun, which apparently entails rather close grouping clusters even at a distance.