PUBG Player Shocks Himself with Double Snipe Headshot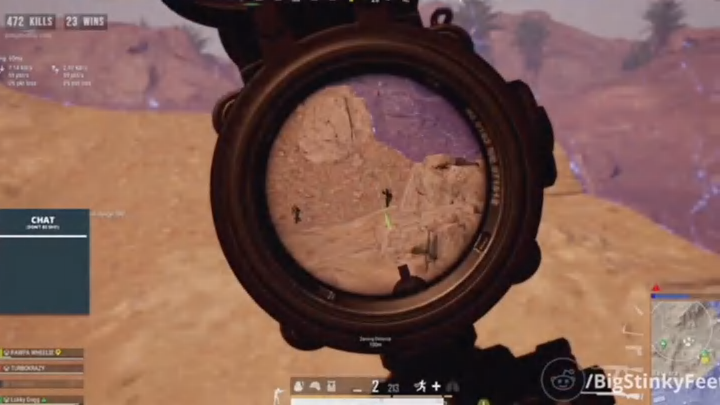 Sometimes, you surprise yourself. We've all been there. You spend countless hours fighting and shooting enemies, dying, making dumb mistakes, and hopelessly losing. But then something magical happens.
You make a crazy outplay, snipe someone 400 meters away or make an absurd grenade toss. It's a great reminder that you're growing and getting better at the game.
Redditor BigStinkyFeet posted the clip and talked about his reaction to the whole interaction, "I wish my cam was on for it, my jaw dropped in shock lol."
You can feel the pure shock in his movements when he fired his first shot, turned to run, noticed the kill feed, turned around again and decided to take one more shot.
He goes to hide again, when the second kill feed appears, showing another headshot. PUBG is notorious for wonky bullet trajectory, and many have blamed the most recent patch for ruining some of the bullet registration. With PUBG Arcade arriving in Update 6.2, PUBG Corp will have plenty of opportunities to fine tune gun mechanics and bullet registration. Players will be able to play team deathmatch and different FPS classics soon which should be great practice for the PUBG community.