PUBG Quad-Kill Sweeps Opposing Squad to Win Match
By Jun Kok | Jul 22, 2020, 11:38 AM EDT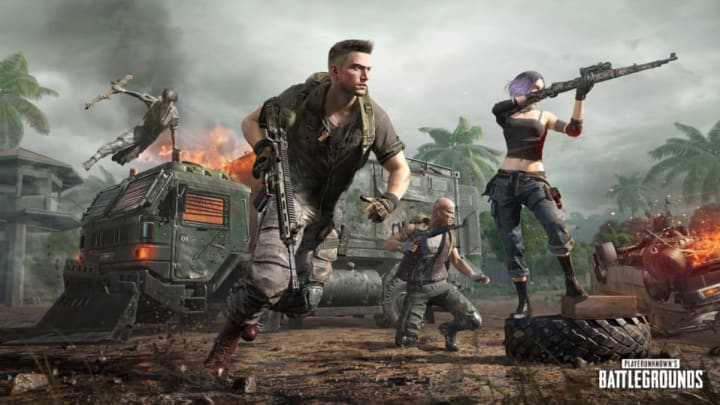 PLAYERUNKNOWN'S BATTLEGROUNDS player wins the match with a quad-kill that sweeps an opposition squad despite being alone. / Photo courtesy of PUBG Corp
A PLAYERUNKNOWN'S BATTLEGROUNDS player won a match with a quad-kill that swept an opposing squad despite being alone.
PUBG Update 8.1 is live now and since its release on July 21, players have flooded the remastered Sanhok. Many popular Sanhok landmarks are now redesigned whilst some are renamed with the island serving more than just one purpose. In addition, PUBG Update 8.1 introduces the Loot Truck, Season 8 Ranked mode and all new Survivor Pass: Payback.
PUBG Quad-Kill Swept Opposition Squad to Win Match
Redditor u/fonzathon swept an opposing squad by themselves to not only earn a quad-kill, but also a chicken dinner.
In an unfavorable position, the player is situated on the lower ground compared to the opposition squad. Despite this, the player manages to catch the squad off-guard and knock down one player.
Alerted, the opposition squad fired back and the player had to retreat. The player tactfully waited for a break in gunfire and crept back up to take on the rest of the opponents, swiftly knocking the second opponent.
The third opponent tried to be sneaky but was meant with a Vector as the player one-shot killed the opponent with a headshot. The final opponent managed to get the player to retreat another time but soon met their doom. They tried to run or find cover but the player was focused and did not let them off easily.
With accurate shots hitting the opponent, the squad was finally all killed and the player by themselves won the game. In a tight 4-v-1 situation, the player decimated the opposition squad. With the almighty Vector in their hands, it would be interesting to see how the player would do if faced on the new Sanhok map introduced in PUBG Update 8.1.