PUBG Squad Has Fun With C4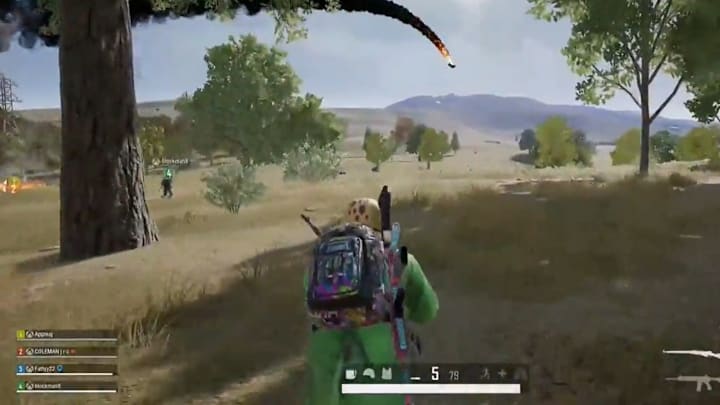 PLAYERUNKNOWN'S BATTLEGROUNDS players often find unique ways to use the resources that are available to them. With the introduction of the C4 explosive, finding ways to exploit the explosive can be advantageous, or sometimes entertaining.
Watch how Redditor u/fatty22 and their squad almost sent a car to the moon.
C4 is an powerful explosive that when place in the right spot can do massive damage. There ahve been clips of players attaching C4 to cars and driving them into buildings and bailing right before they explode. In this case however, a squad had some free time on their hands and decided to attach C4 to a car but for another reason.
U/fatty22 and their squad placed what seems like multiple C4 on the ground and parked a car right on top of it. After clearing to a safe distance, they watch as the C4 launches the car into the air. The smoking car flies through the air like a burning comet and lands several hundred meters away.
Believe it or not, this may be the first glimpse into rockets in the battle royale. PUBG has its flaws but in the end, it does have its moments.