PUBG Studio Director Teases New Map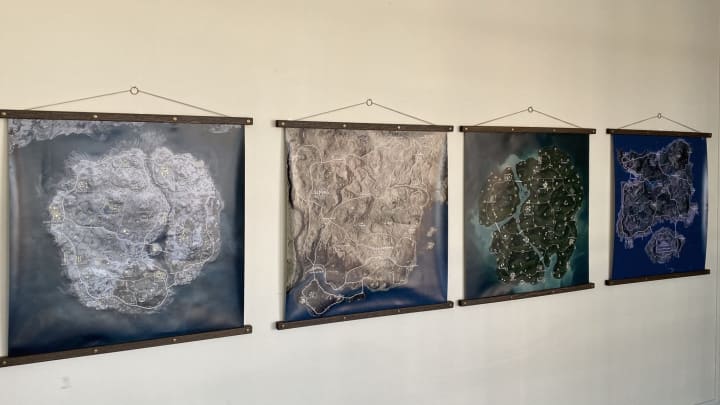 The PUBG Corp studio director has teased a new map coming in 2020. / Photo by Brian Corrigan
PUBG Corp studio director Brian Corrigan tweeted out a teaser for a new PUBG map Tuesday set to arrive in 2020.
The teaser consisted of a photo of Corrigan's wall, where he has hung prints of all four of the PUBG maps released to date. Corrigan's caption for the photo reads, "I'm going to need new nails next year," suggesting at least a fifth map would arrive in 2020 to be hung alongside its predecessors.
The teaser provided no further detail on what shape a new map would take. PUBG Corp has yet to otherwise hint at a fifth map, leaving specifics very much in the air.
The replies to Corrigan's tweet overwhelmingly highlight that a fifth map could further split the game's player base, increasing already high queue times the development team has worked to keep down. In some regions, high queue times have led PUBG Corp to investigate combining servers or locking off certain game modes.