PUBG Taego Release Date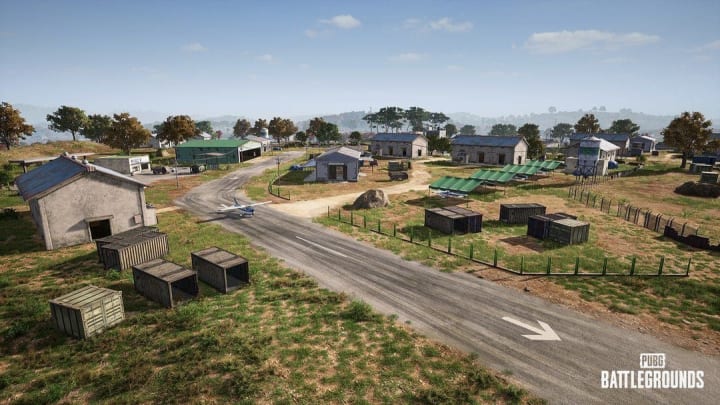 PUBG Taego Release Date / Photo courtesy by PUBG Corp.
PUBG Taego release date is scheduled for July 7.
Taego is a new 8x8 map featuring diverse terrain and environment with towns throughout. The map will have elements that react when players enter certain locations which could expose positions when advancing.
PUBG Taego Release Date / Photo courtesy by PUBG Corp.
PUBG Taego Release Date
Taego will allow up to 100 players to drop in along with bots. Other features also include:
Playable in TPP and FPP.
Solo and Squads, including 1-man Squad Modes are available.
Duos are not available.
Depending on your region, available modes and perspectives will vary.
Clear weather.
No Red Zone.
Wildlife: Two friendly bird varieties reside throughout Taego, reacting to player movement and gunfire.
Taego is available in Custom Matches.
PUBG's second-chance mechanic will allow players to revive for a second chance. When players die they will be given a chance to fight in the Comeback Arena, a location separate from Taego. Winners of the Comeback arena will be later transported back to Taego mainland in Phase 3.
Comeback BR is exclusive to Taego Squad matches.
Players who die before the first Blue Zone phase ends are eligible and see a timer indicating when Comeback BR begins.
At least one Squad member must be alive on the Battlegrounds for teammates to remain eligible to enter Comeback BR.
All eligible participants are sent simultaneously to the Comeback Arena, separate from the main fight, and must find loot and items to stay alive, competing against other survivors.
There are no bots or knockdowns in Comeback BR.
Survive the timer indicated while fighting in the Comeback Arena, and you'll be transported back to the Taego mainland via helicopter with all your items and gear to continue your fight for the Chicken Dinner.
While health and boost levels are reset upon returning to the fight, your kills and stats are still recorded.