PUBG
PUBG Update 11.2: 3 Biggest Takeaways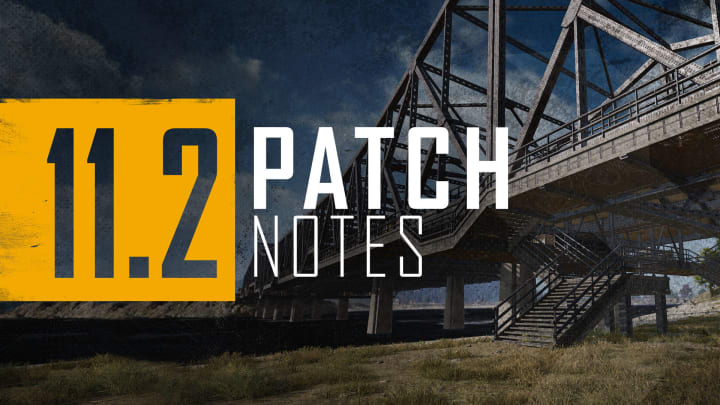 11.2 Patch Notes / Photo courtesy by PUBG Corp
PUBG Update 11.2 hit servers this past week giving fans a glimpse at the changes to the battle pass and combat performance.
PUBG Update 11.2: 3 Biggest Takeaways
3. PUBG Update 11.2: Battle Pass
The survivor pass with its theme will no longer be linked to the current season. This will allow the developers to adjust the battle pass accordingly, separate from the seasons that are ongoing. The first pass of the season features a fun theme, the survivor pass pajama party. The new cosmetics include several pajama outfits for you and the teammates.  Four weekly missions accessible and a total of six challenge missions that include pristine rewards; accompanied with some G-coins. 
2. PUBG Update 11.2: Combat Performance
In the combat performance 11.2 update notes, developers have listened to feedback from the PUBG community from battle experiences in the battle royal matches. These update notes mention an increase to recoil being adjusted slightly for passengers in moving vehicles, adding a challenge when engaging in a drive-by. Another note includes a max deduction limit to players. The max deduction limit forestalls a case being made to certain players that team wipes a whole squad solo.
Before and after "Erangel Bridge" / Photo courtesy by PlayerUnknown's Battlegrounds
1. PUBG Update 11.2: Bridge Changes
The bridge that connects to Sosnovka Island is getting a remodel from the developers. Erangel bridge has multiple choke points and ambush setups when crossing the overpass. A catwalk has been added, which is a platform extending on the side of the bridge that can be a narrow walkway. This gives players a chance to survive a bombardment or ambush instead of jumping into the bay area waters that leave players vulnerable to opposing teams.
For more information on the patch note update, check out the official blog post