PUBG Update #30 Adds Improved Gas Cans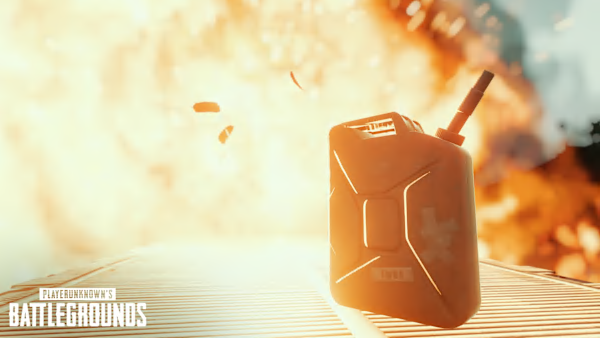 PUBG Update #30 went live Wednesday on test servers adding improved gas canisters to the game.
PLAYERUNKNOWN'S BATTLEGROUNDS players have an updated environmental item at their disposal during games. Gas Cans, much like any shooter, explode and deal area damage once shot.
Here's everything you need to know about the updated Gas Cans in PUBG.
PUBG Update #30 Adds Improved Gas Cans
Features
Added strategic elements to the Gas Can, an item that used to be seen to have few advantages to loot
As soon as a Gas Can explodes, it will deal damage to all players in a radius around its location
Players closer to the Gas Can will be dealt more damage
Players too close to their own Gas Cans will be dealt damage, so be careful
How to Use
Drop a Gas Can on the ground and damage it with bullets or throwables, which will cause it to explode and deal damage to those close by
Each Gas Can will now display individually in inventories when players have more that one to reduce confusion, as dropping multiple will not multiply the damage.
PUBG Update #30 also introduced a new ledge grabbing mechanic, giving players new ways to traverse maps.
Photo courtesy of PUBG Corp