PUBG Update 8.3 Adds Ferries to Erangel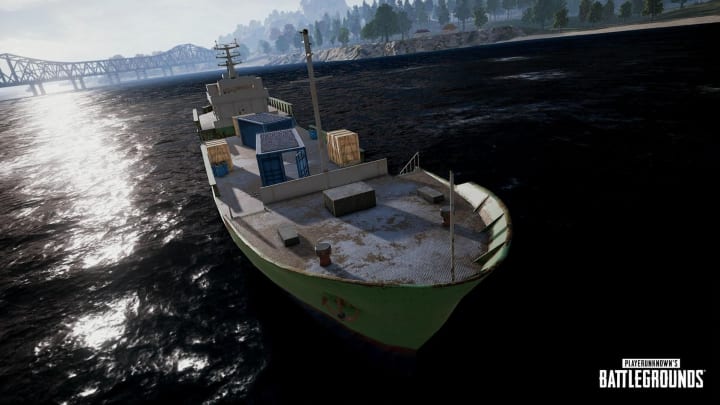 PLAYERUNKNOWN'S BATTLEGROUNDS Update 8.3 introduced the Erangel Ferries along with a host of new features. The ferries will transport players on set routes between the Erangel Mainland and Sosnovka Island.
PUBG Corp has added a new element that popular battle royale games have not implemented. Here's how the new ferry system works.
PUBG Update 8.3 Adds Ferries to Erangel
The new ferry system will feature two ferry routes connecting the Erangel Mainland with the Sosnovka Island. Each route will have two ferries that leave the docks with the first stage of the Blue Zone. Furthermore, once arriving at a dock, the boats will stay for approximately 20 seconds before departing again.
This new travel method is meant to serve as an alternative to crossing the bridge connecting the mainland to the island. The bridge is commonplace for players to camp to ambush other players crossing in hopes to avoid the Blue Zone or in hopes of also camping. However, based on the clip posted by the official PUBG Twitter account, it seems as though anybody can board the ship. This means that multiple teams could board a ship or potential fights over the ship could break out.
Understanding the timing of the ferries, the importance of them and how to use it to one's advantage could play a big role is securing wins now. Make sure to keep a lookout for the ferries, especially if it is coming in from the Blue Zone, it could be an easy way to get quick kills.
The new ferry feature is not available in Ranked Mode or Esports Mode in Custom Matches.