PUBG Vikendi: Best Places to Loot in the PUBG Snow Map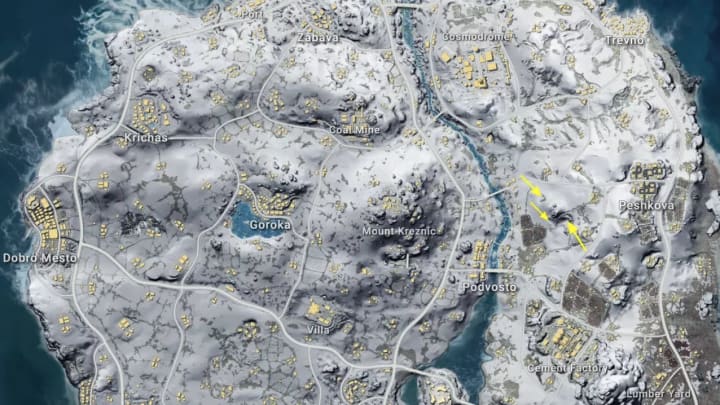 PUBG Vikendi came out in recent months (December for PC and January for console) and brought much-needed content to the PLAYERUNKNOWN'S BATTLEGROUNDS community.
Vikendi was a great addition to the series and offers some unique locations in the game. The loot is pretty good, too. As such, here are the best places to loot on Vikendi.
PUBG Vikendi Castle
One of the most popular spots since the map first launched, the castle provides a winding and treacherous spot with pretty good loot. It's not the best loot in the game, but it's not as spread out as many of the other places. Win a few gun battles and you'll get the place to yourself.
PUBG Vikendi Goroka
One of the many cities scattered throughout the map, Goroka is more centralized and smaller than some of the other ones, but it has decent loot. It's not a popular landing spot for many, so fighting should be limited. This will give you more time to loot. On top of that, with its centralized location, you'll most likely be in circle allowing you to loot even longer!
PUBG Vikendi Cosmodrome
This one is a tricky choice. It has some of the best loot in the game, but is incredibly spread out, high and low. This place tends to have a lot of people landing or very little, so that controls your looting pace.
PUBG Vikendi Abbey
Another smaller location, the Abbey has medium tiered loot, but it's smaller than most spots and you can loot quickly. There are a few other buildings scattered around that take some time, but the loot isn't as good. Hit the main church and buildings and move on to the next spot.
Photo courtesy of PUBG Corp