PUBG Weapon Tier List May 2020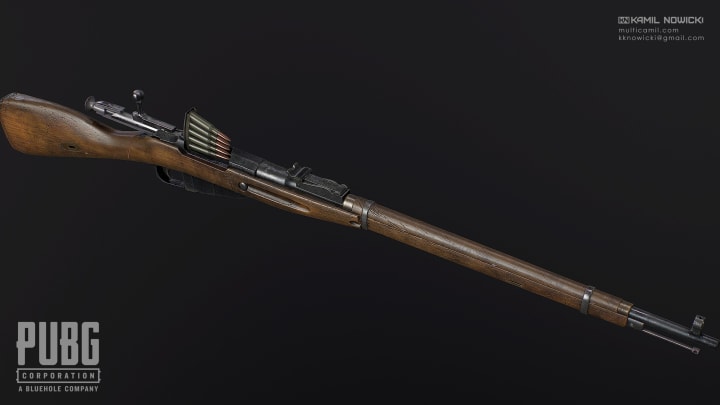 The Mosin Nagant does little to upset the PUBG weapon tier list for May 2020. / Courtesy of PUBG Corp
The PUBG weapon tier list May 2020 is largely the same as previous iterations as relatively few changes have hit the game's balance ecosystem. No new guns made it into the battle royale outside of the Mosin Nagant, which shares its stats with the Kar98k. The M249 received a nerf on consoles, but it remains among the most powerful weapons in the game.
S Tier
Despite its console nerf, the M249's firepower is unparalleled. On PC it's just as devastating as always.
A Tier
M24
Kar98k or Mosin Nagant
SKS
Mk14 EBR
SLR
Mini 14
Snipers still dominate PUBG. In almost all cases single-shot damage outweighs all other variables. Ultimately it comes down to personal preference, but provided one is accurate, that high peak is worth the drop in consistency.
B Tier
M416
AKM
SCAR-L
M16A4
QBZ95
Beryl M762
Mk47 Mutant
The 5.56 assault rifles typically outclass their 7.62 counterparts because of their easier handling and high fire rate.
C Tier
S1897
Vector
Tommy Gun
Micro Uzi
DP-28
S686
C Tier is full of situational weapons and subpar swaps for assault rifles.
D Tier
The D Tier is for the guns that still have a use case outside of memes. Below this point weapons drop off into uselessness.