Pumpkaboo Challenge Pokémon GO Explained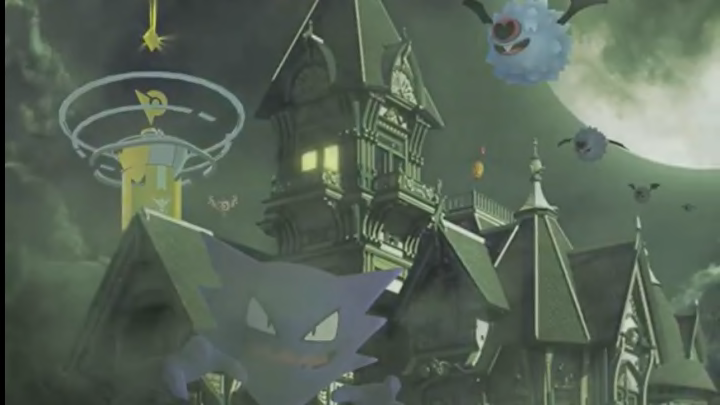 Photo courtesy of Niantic Labs
Halloween is fast approaching and the spooky season began a few weeks ago. As a result many games, including Pokémon GO, have been ramping up their Halloween themed content.
Part 2 of Pokémon GO's Halloween event, Ghoulish Pals, began on Friday, Oct. 22, and with it came the arrival of Pumpkaboo and Gourgeist (Pumpkaboo's evolution) as well as the Pumpkaboo challenge. Here is everything players should know about the newest challenge:
Pumpkaboo Challenge Pokémon GO
Unlike all other Pokémon in the game, Pumpkaboo and Gourgeist have visible sizes. The Pumpkaboo Challenge requires players to find and catch all four sizes of Pumpkaboos and Gourgeists.
These Halloween-themed Pokémon will only be in the game for the duration of the challenge, so even trainers that aren't interested in completing the challenge should keep their eyes out for these Pokémon to fill their Pokédexes.
Every one of these different sizes caught will grant players a reward. If players catch all four different sizes then they will receive five Rare Candy.
Here is a look at the different sized Pokémon players will need to keep their eye out for:
There are four different sizes of each Pokémon that trainers will need to catch / Photo courtesy of Niantic Labs
The Pumpkaboo Challenge began Friday, Oct. 22, and will through the end of the month, Oct. 31. After the challenge concludes, Niantic Labs will segue to their November calendar filled to the brim with content and events.
One such event is Pokémon GO's November community day, for those trainers interested it what the upcoming community day will look like be sure to check out DBLTAP's preview.