Top Games
Pusheen Has Arrived in Fall Guys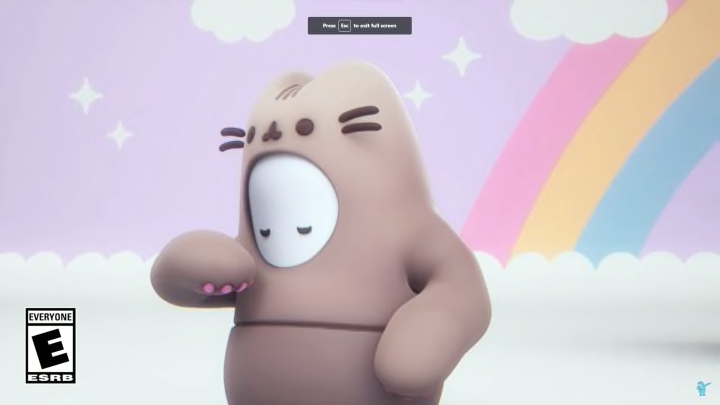 Courtesy of Mediatonic
The newest in the ever-growing list of Fall Guys collaborations, Pusheen and Super Pusheenicorn will be arriving in the hit battle royale title. Both skins will be available in the in-game shop from July 14 to July 18.
In the release trailer, Pusheen, or at least a Fall Guys jellybean-like creature dressed as Pusheen, is seen relaxing in front of an adorable background containing clouds, stars and a rainbow. That is until they jump into a cardboard box, transforming into Super Pusheenicorn and striking a cute pose.
Pusheen is a fictional cat that was originally created by Claire Belton and Andrew Duff as part of a comic strip back in 2010. Since then, Pusheen has collaborated with a wide variety of children's media characters including Hatsune Miku and Hello Kitty.
Super Pusheenicorn is a spinoff character of Pusheen that has appeared in several of their own comics. They first appeared in 2017 and now have their own merchandise.
This collaboration between Fall Guys and Pusheen marks the newest in a host of collaborations that Mediatonic has made with many different media franchises. Some of these collaborations appeal more to younger players, such as Pusheen, while others appeal more to older gamers, such as Halo.