PWR Punch Emote Fortnite: How Much Does it Cost?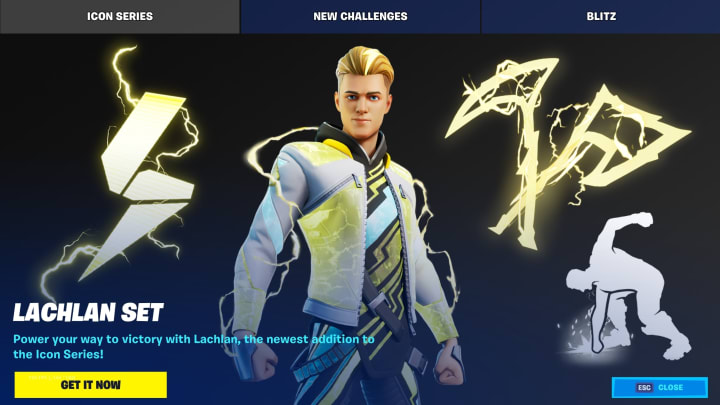 PWR Punch Emote in Fortnite is a brand new emote added as part of the Lachlan set. In comparison to many of the other, less serious emotes, the PWR Punch is the kind of cool emote you definitely want to keep in your rotation. While many of the existing emotes in Fortnite are based on popular dances, occasionally Epic will add one which exists purely to show off how cool the player is. The PWR Punch is one of them.
PWR Punch Emote Fortnite: How Much Does it Cost?
If you're looking for the PWR Punch Emote it is going to cost you 300 V-Bucks on its own, or 1500 V-Bucks as part of the Lachlan set. A small price to pay for such an impressive emote. It doesn't fit the same mold as many of the Tik-Tok dances, but I'm sure this one will wow your friends and enemies alike.
As you may or may not know, Fortnite's store can be a little frustrating if you're looking for one specific item to purchase. The ever-rotating roster of emotes and skins can mean that you might be waiting weeks or even months for any given emote. This is why it is essential to know how much these items cost so that when the time finally comes around you are ready to buy it the second it's in the store. This emote releases as part of the new Lachlan bundle, based on the popular YouTuber "Lachlan" and will be in the store for a limited time.