Quick Balls Pokemon Sword: How They Work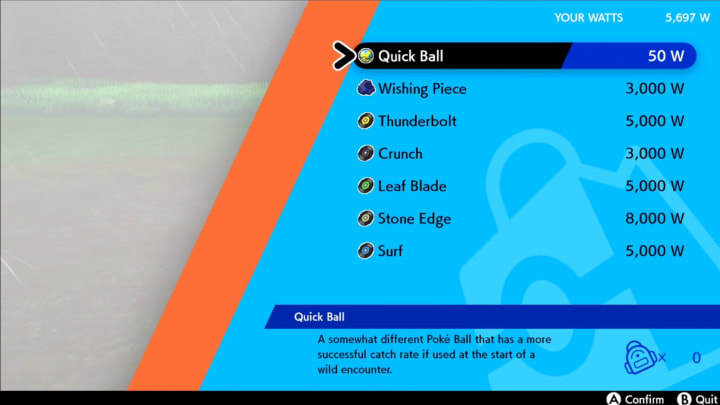 Quick Balls Pokemon Sword are one of the more effective Poke Balls when it comes to catching wild Pokemon.
Poke Balls become more efficient as the game progresses with items such as Great and Ultra Balls. In later entries of the franchise, Game Freak started introducing different items for catching specific Pokemon. One of those items is the Quick Ball.
Here's everything you need to know about the Quick Ball in Pokemon Sword and Shield.
Quick Balls Pokemon Sword: How They Work
"A somewhat different Poke Ball that has a more successful catch rate if used at the star of a wild encounter," the description for the item reads in the store. Quick Balls do exactly that. The sooner you use them in an encounter, the better.
Other factors regardless of the item still apply when it comes to catching Pokemon. What's your Pokemon's level in relation to the wild one? Have you done any damage to it? As the game progresses and you have higher leveled Pokemon, Quick Balls become more efficient at the start of encounters.
Don't just go into the wild with a level 24 Pokemon expecting to catch wild ones on the first try with Quick Balls.