Railgrade Release Date Information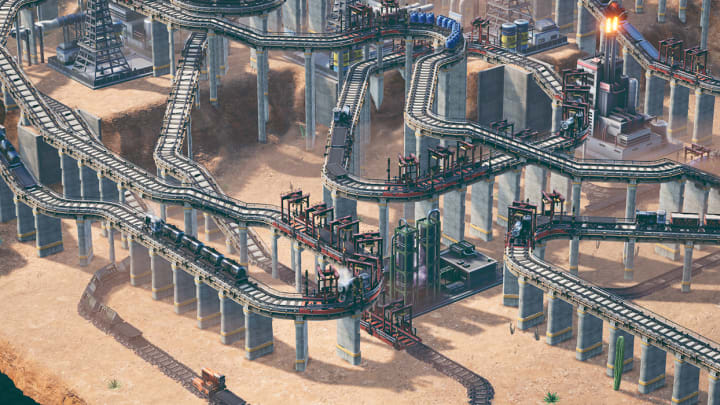 Image Courtesy of Epic Games Publishing/Railgrade.com
A new gamplay trailer for RAILGRADE was released yesterday by Epic Games, but an official release date eludes us still.
RAILGRADE, described on its website as "a management sim about using railways to transport resources and power industry on an off-world colony," will allow players to "construct multi-level train networks, manage supply chains, and help restore industrial production in the wake of economic disaster." In other words, it's like Railroad Tycoon on steroids.
Developed by Minakata Dynamics, RAILGRADE will be published by Epic Games for PC and Nintendo Switch. On the Epic Games Store, it's listed as "Coming Soon," and can now be added to a wishlist.
Railgrade Release Date Information
According to the Blog on the Game's website, the official release is slated for "later this year." Although that is not very specific, conversations taking place on the game's official Discord, indicate an Autumn release. It is not clear whether this information is from an inside source, or purely hearsay.
If Epic and Minakata stay true to their word, it will only be a few more months until rail enthusiasts can try their might at what will surely be the next big name in locomotive gaming. If not, we'll have to look a little bit further down the line.