Pokémon
Rainbow Pikachu in Pokemon GO: Is It Real?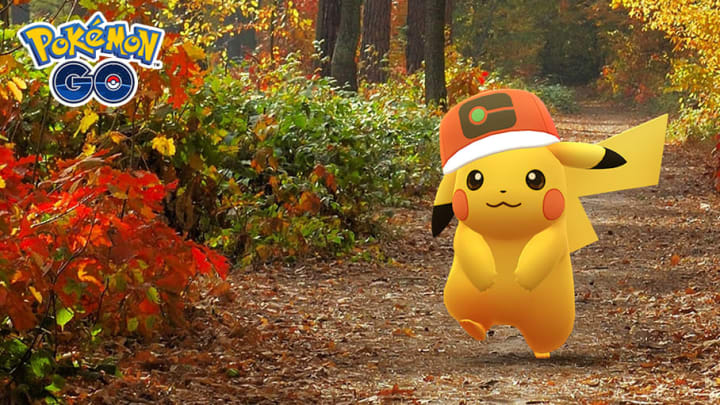 One trainer has discovered a "rainbow Pikachu" in Pokemon GO—sparking a rumor about a new Pikachu in-game. / Niantic Labs
One trainer has discovered a "rainbow Pikachu" in Pokemon GO—sparking a rumor about a new Pikachu in-game.
The rumors have only grown since the developers recently promised a set of changes to the game following an investigation by a developer task force. While trainers assumed the changes have more to do with company-player transparency than new features, that doesn't mean it's entirely out of the question. Additionally, with the current "Season of Mischief" at the forefront of everyone's minds, who's to say a primsmatic Pikachu isn't on the way?
Here's what we know.
Rainbow Pikachu in Pokemon GO
The "Rainbow Pikachu" was discovered and brought to light via a post on the Pokemon GO subreddit by user Xaphine on Friday, Sept. 3. According to Xaphine, they found the Pokemon outside of their house. However, upon catching her, she was not added to their storage.
Unfortunately, at the time of writing, DBLTAP cannot confirm the existence of Rainbow Pikachu as a true variant in Pokemon GO. In fact, a handful of trainers have debunked the texture swap, explaining that it's actually the Pokémon's "normal map" shining through. The normal map isn't supposed to give off any color values, meaning this Pikachu is more likely suffering from a texture issue.
Additionally, adding credence to the explanation, is the "mask" around her eyes, mouth, and cheeks. These areas likely have their own textures apart from her body—possibly projected on top of the body texture, meaning they are exempt from the body texture completely. This primarily stems from the areas featuring their own, unique 2D animation frames, requiring the separation in order to function properly.
Still, this didn't stop trainers from joking about the affair. One of the top jokes heavily referenced the psychedelic drug, LSD, with user ConflagrationZ calling the Pikachu "LSDkachu."
We encourage trainers to keep their eyes out for any strange happenings, regardless. This is the Season of Mischief, after all.