Rainbow Six Extraction Releases on Xbox Game Pass Day One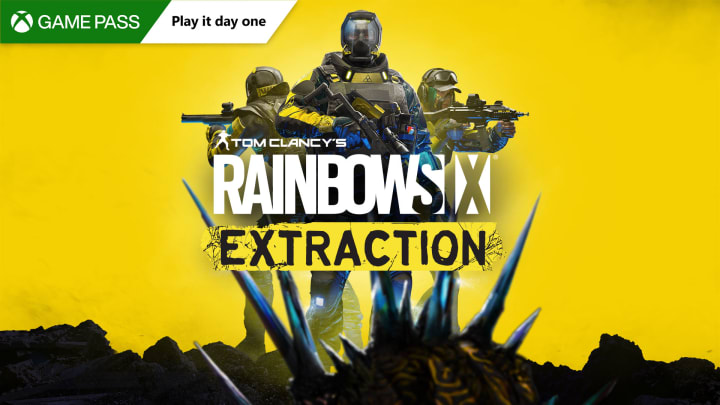 Photo via Ubisoft / Xbox
Rainbow Six Extraction is set to be available on Xbox Game Pass on day one of its release, says Xbox in a statement.
The game releases Jan. 20, 2022, and those who pay for Xbox Game Pass will be able to play on console and PC as soon as the game drops.
Rainbow Six Extraction Releases on Xbox Game Pass Day One
Rainbow Six Extraction has been anticipated for months, so its release on Xbox Game Pass is good news for fans of the series.
According to the statement, "With Rainbow Six Siege available for Xbox Game Pass Ultimate members on console and cloud already, fans have the opportunity to brush up on their tactical shooter skills while awaiting the release of Rainbow Six Extraction. And players who play both Siege and Extraction can unlock the epic gear included in the United Front Bundle."
Those interested can get Game Pass on PC and Console via the Xbox Website here.
Ubisoft+ Merges with Xbox
Along with the announcement of Tom Clancy's Rainbow Six Extraction, Ubisoft has announced that their Ubisoft+ platform will be merging with the Xbox platforms in the near future.
The Ubisoft+ feature originally was only available for PC, and allowed access to more 100 Ubisoft game titles at one monthly cost, much like Game Pass.
In a Ubisoft statement, Chris Early, Senior Business/Partnership VP at Ubisoft, said, "By making Rainbow Six Extraction available to Xbox Game Pass and PC Game Pass members on the day and date of its launch via Xbox Game Pass, we're demonstrating that we believe in the value and choice that game subscriptions offer to players."