Rambo Teased to Appear in Warzone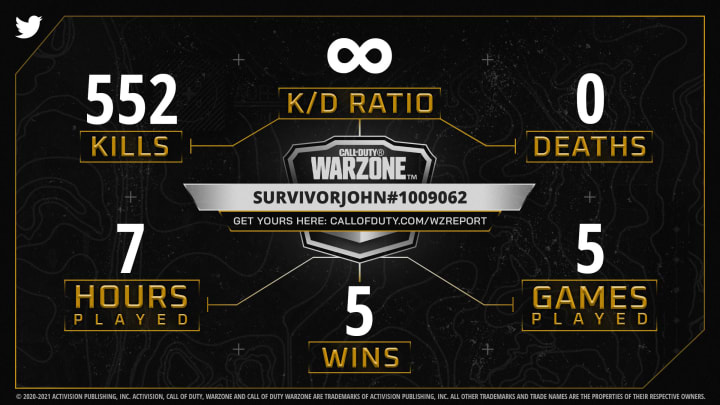 Action film star Rambo could be making an appearance in Call of Duty: Warzone according to the latest rumors. / Activision
Action film star Rambo could be making an appearance in Call of Duty: Warzone according to the latest rumors.
Suspicions stem from a pair of tweets published by the official Call of Duty Twitter account on Wednesday, May 5. Each tweet contains a different type of tease with one being a quote retweet concerning the time frame of the new Verdansk reskin map and the other being a WarzoneReport from "SURVIVORJOHN#1009062."
Rambo Teased to Appear in Warzone
"Rambo" refers to an American action franchise originating from a trilogy of films in the 1980's. The titular character, John Rambo—played by Sylvester Stallone—is a military veteran and subsequent war hero with a talent for conquering various combat situations and coming out unscathed.
While the quote tweet is self-explanatory, the #WarzoneReport contains a few more obscure references to the character and his films.
For example, 552 is the known kill count for Rambo in all his films—of which there are five, corresponding to the "Games Played" counter. Rambo has technically won all these films, of course, and the films total around seven hours of watch time.
Additionally, while the character does go by his last name, "Rambo," his first name is actually John. He also spends a good amount of his films surviving various combat encounters and untamed environments. These two facts could make up the username "SURVIVORJOHN."
Whether or not the user identification number is also a reference remains to be seen.
Unfortunately, these are only teases and rumors. Activision has yet to come forward and confirm Rambo's appearance in the game at the time of writing. This means, of course, that DBLTAP cannot verify any whispers about an event or its possible timing.