Apex Legends
Ranked Rewards, IMC Armories Exploits Fixed in June 7 Apex Legends Update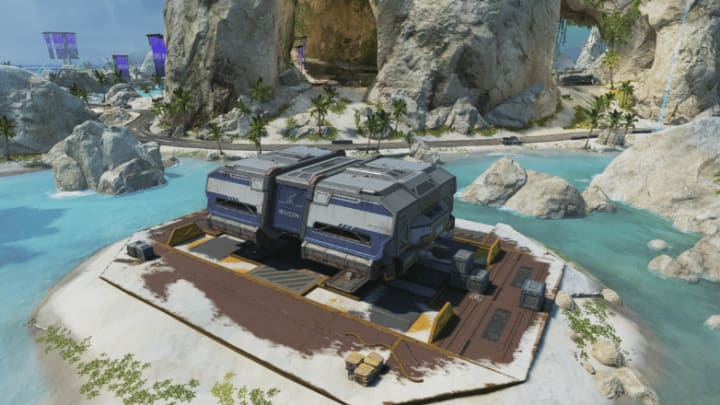 "The correct dive trails, holosprays, gun charms and badges will start rolling out to players throughout the day." / Photo courtesy of Respawn Entertainment
Respawn Entertainment has released its latest update for Apex Legends: Saviors, fixing the improper Ranked rewards issue, IMC Armories exploits and several other bugs.
Here's a breakdown of the June 7 patch notes for Apex Legends: Saviors.
Apex Legends Season 13 June 7 Patch Notes
Here are the official adjustments Respawn has made in this patch:
Improper Ranked rewards: the correct dive trails, holosprays, gun charms, and badges will start rolling out to players throughout the day
IMC Armories: exploits related to clipping through the roof, a mantling bug after teleporting in, and various script errors
Fixing the occasional server-wide thud sound related to Newcastle's ultimate
Resolving next-gen Xbox audio distortion
Various script errors
Ultimately, what stands out the most is the fix to Ranked rewards for high-ranking players, which has been said to be a plaguing issue in the past several seasons. Respawn says players should receive their proper Ranked rewards throughout the day Tuesday.
Meanwhile, soon after the introduction of IMC Armories on Storm Point, players seemingly discovered ways to get into them while they were activated and throw grenades onto unsuspecting teams inside. The patch should now properly seal the armories once a team begins fighting Spectres.
Perhaps the most eye-catching point, however, is the fix to "next-gen Xbox audio distortion," as players are seemingly still reporting that the problems still remain on the platform.
Additionally, it appears the Apex community will have to wait a bit more for Loba fixes.
For more on Apex Legends, feel free to check out our coverage of NICKMERCS showing off the "strongest" weapon in Saviors, as well as the rumored new Legend coming in Season 14.