Ranking the Call of Duty Warzone Seasons so Far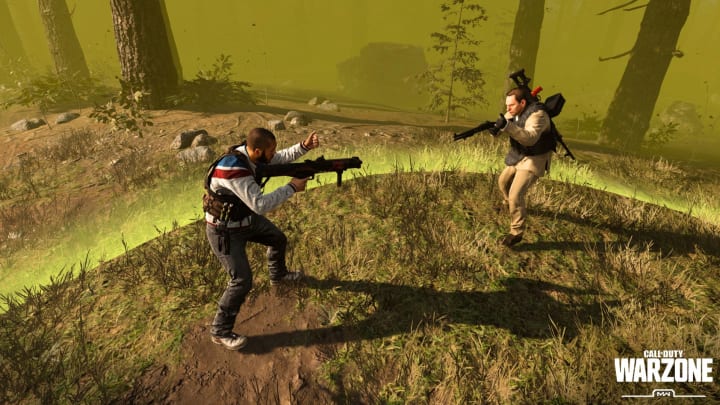 There's no question that Call of Duty: Warzone is a worldwide pheonomenon. With millions of players so far, the trend is going in the right direction. Already wrapping up Season 4 of the title, with an exciting Season 5 right around the corner, let's rank all the Seasons to this point.
Ranking the Call of Duty Warzone Seasons so Far
4. Season 3
The lowest ranked season so far, Season 3 faced heavy criticism. In what was probably the biggest misstep by Activision (in regards to Warzone) the highly-popular Gulag was completely changed by the addition of automatic weapons. In a nice way of putting it, fans were not happy with this change, and for that reason, Season 3 comes in at the bottom of the Warzone seasonal rankings.
3. Season 4
The most recent Warzone season gets the number three spot on the rankings. It faults mainly because of carry-over from Season 3's mistakes. In addition to the Gulag automatic weapons mishap, many fans began to simply grow tired of Verdansk. While it's an awesome and versatile map, sometimes it's just good to change things up. Map updates have been successful in other games like PUBG and Fortnite, so here's to hoping for some changes in Season 5.
2. Season 2
Grabbing the silver medal in the rankings is Season 2. This was an awesome season, and the Battle Pass was excellent. With the introduction of arguably the coolest Operator in the game, Ghost, as well as the introduction of the top rated Assault Rifle, the Grau 5.56, this was a great sophomore season for Warzone.
1. Season 1
There's nothing like dropping into Verdansk with your friends or solo for the first time. We all remember our first Gulag, first time boarding that helicopter and watching the squad ride off in the victory screen.
It's tough to replicate early success in future seasons, using Fortnite as an example, but Infinity Ward has a unique chance to break that mold. Especially considering Activision's commitment to Warzone.