Recon Ranger Fortnite: How Much Does it Cost?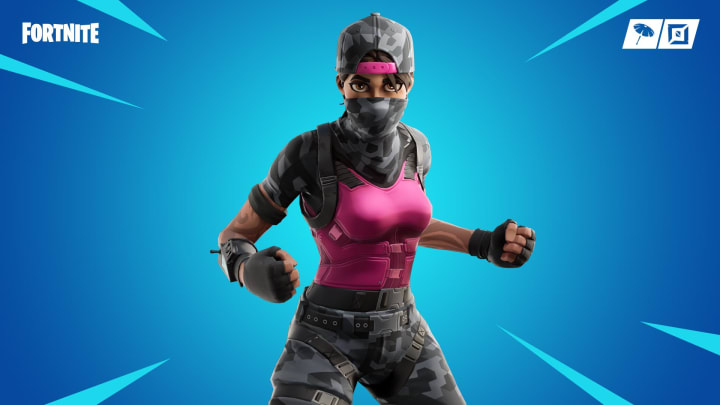 Recon Ranger Fortnite skin now available in item store /
Recon Ranger Fortnite is the latest skin to be added to the Fortnite item shop. The skin shows a woman wearing gray and black camouflage pants, fingerless black gloves, a pink bulletproof vest over a gray and black camouflage shirt, and a gray and black snapback. Here's what it costs.
Recon Ranger Fortnite: How Much Does it Cost?
The Recon Ranger skin is only uncommon in rarity. As a result, it can be purchase in the Fortnite item store for a mere 800 V-Bucks. It is part of the Advanced Forces set which features several other cosmetics.
The Armed Forces set includes the Trailblazer skin, the Squad Leader skin, the Sledgehammer skin, the Battlehawk skin, the Field Flyer glider, the Tenderizer harvesting tool, the Uplink back bling, the True North back bling, the Standard Issue back bling and the Squad Leader loading screen in addition to the Recon Ranger skin.
Photo courtesy of Epic Games