Top Games
Red Dead Online Players Frustrated With January Update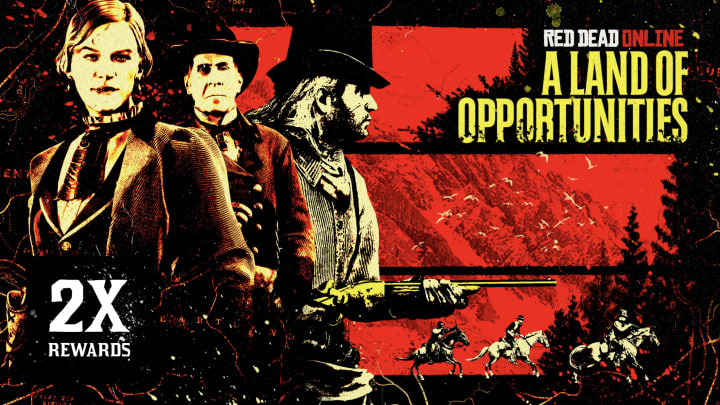 Image courtesy of Rockstar Games
Red Dead Online players have been given a pretty lacklustre January update to start off the new year, leading fans to trend #SaveRedDeadOnline on Twitter.
Yesterday, Jan. 6, Rockstar announced their plans for Red Dead Online for the month of January. While many fans were hoping for some substantial content, particularly compared to that received by GTA: Online, it seems that Rockstar's plans have been a little more subdued.
The studio announced that existing missions and events, such as A Land of Opportunities, Call to Arms, and Gang Hideouts, would be getting an experience boost.
"A Land of Opportunities Missions will earn you 2X RDO$, XP, and Gold anytime over the next four weeks. Meanwhile, completing the finale "Destroyed By Grief" will land you an Offer for 5 Gold Bars off the Butcher Table, Collector's Bag, Moonshine Shack, Sample Kit, or either of the Bounty Hunter Licenses."
Red Dead Online Players Frustrated With January Update
Red Dead Online first appeared as a public beta back in 2018, releasing in full in May 2019. Since then, fans have felt that the content offered hasn't exactly been up to scratch. Some fans have said that Rockstar has been "neglecting this product for 4 years already."
Many were quick to draw comparisons to GTA: Online, which recently received a new story-focused expansion called The Contract. The expansion features main game protagonist Franklin Clinton and high-profile client, Dr. Dre. As for Red Dead Online, fans have felt that the game has lacked any meaningful content, with added missions simply being more of the same.
Back in 2019, Rockstar told Official Xbox Magazine that they "intend to keep the game fully active and support it for the foreseeable future." However, in the eyes of its fans, it seems that so far Rockstar may have only done the bare minimum.
Fans have since taken a stand against this recent January update, voicing their concerns and criticisms accompanied by the hashtag #SaveRedDeadOnline on Twitter.