Red Strike Pack Fortnite Apparently Leaked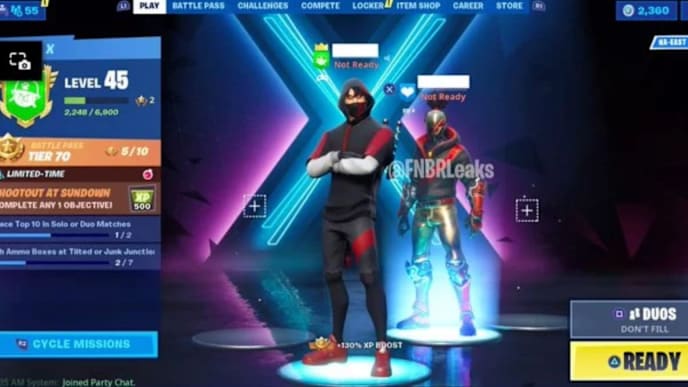 Red Strike Pack Fortnite is the supposed upcoming starter pack. These packages usually include some cosmetics items and $5 worth of V-bucks. It's a great deal for players wanting a basic skin and some v-bucks.
The pack was apparently leaked, but it shows off the skin and not what the whole deal with involve.
Red Strike Pack Fortnite Leaked
Players will be able to purchase the pack in the Fortnite store once it's released. Another leaker, thinks they know every product in the pack. It will include an outfit, back bling, and 600 V-Bucks. This is the typical case for beginners packs, though usually they have only 500 v-bucks, but a pickaxe as well.
The exact release date in unknown, but many suspect it will arrive with Patch 10.10 which is expected to release Aug. 16. Fortnite's Season 10 has be controversial from the start. Epic Games added giant mechs called B.R.U.T.E.s and they have quickly destroyed any semblance of balance. With another large Fortnite tournament on the horizon, many are hoping they're removed and put in a different game mode.
Photo courtesy of FNBRLeaks