Reddit User Mocks Up Apex Legends Loot Improvement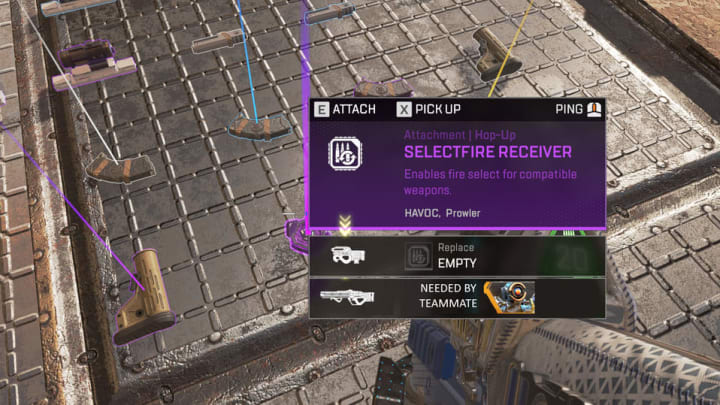 Apex Legends is full of tools making teamwork easier without the need for voice communication, chief among them being the now genre-standard ping system it brought to battle royales. But that doesn't mean it's perfect.
This fan-made visual mockup for a new loot feature, created and posted to the Apex Legends subreddit Thursday by u/100721, shows what a potentially game-changing improvement might look like.
Rather than relying on teammates to communicate what loot items they need, this system would project onto a player's screen which teammates need whatever attachment they're inspecting. In this way players could know precisely what pieces of loot to highlight for their teammates with minimal effort.
The system would work wonders when it came to players being completely without a corresponding attachment, but it might run into trouble when it came to potentially redundant attachments. Apex Legends might rank a longer-distance scope as purple, but attachments like that are only situationally better.