Overwatch
Reindeer Orisa Revealed for Overwatch Winter Wonderland 2021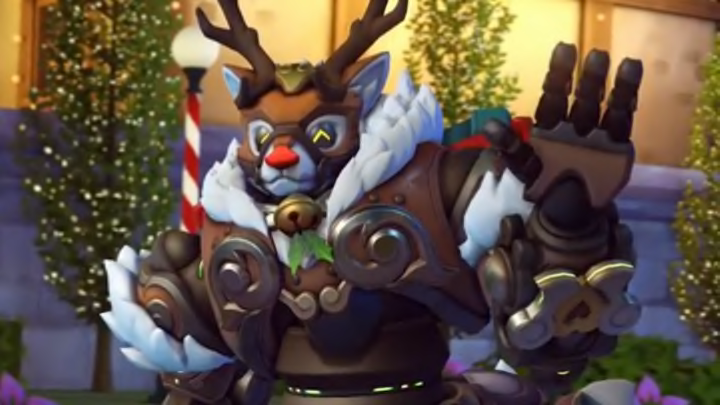 Photo courtesy of Blizzard
The Overwatch Reindeer Orisa skin was revealed Wednesday as part of the game's latest iteration of their staple Winter Holiday event, and it matches perfectly with the theme.
Winter Wonderland was originally expected to start earlier this week, but Blizzard wasforced to delay the event on Monday because of "unforeseen circumstances," per community manager AndyB. The initial tease showed offed Orisa and D.Va from afar, so most assumed those would be the first two skins revealed.
Reindeer Orisa Revealed for Overwatch Winter Wonderland 2021
Orisa and D.Va are both legendary skins and you can expect a total of four to five legendary skins if you go off of year's past skin releases.
Simply based on previous event legendaries, fans will be able to unlock the legendary reindeer skin in Loot Boxes, or in exchange for 3,000 credits. The Overwatch Winter Wonderland 2021 event is live on Dec. 16 until Jan. 6, 2022.