Renato Sanches FIFA 21 FUT Birthday Card Leaked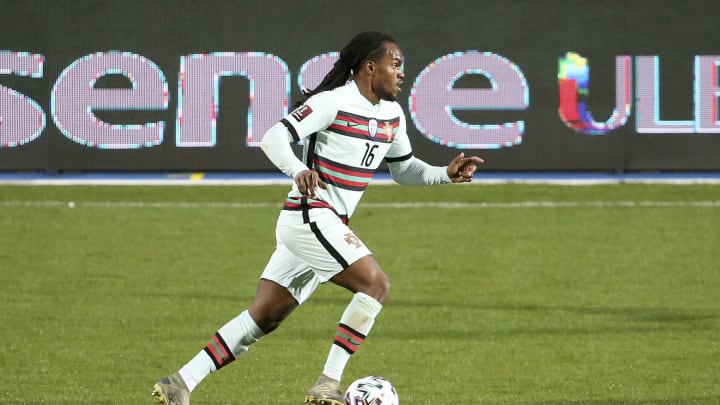 Luxembourg v Portugal - FIFA World Cup 2022 Qatar Qualifier / John Berry/Getty Images
A FUT Birthday Renato Sanches has been leaked for FIFA 21, according to multiple FUT leak sources. For the FIFA 21 FUT birthday promo, a new themed SBC player is released every day, celebrating a past FIFA, and leakers suggest this is one of the upcoming cards to be put into FUT.
Here's everything we know about the FUT Birthday Renato Sanches Leak.
Renato Sanches FIFA 21 FUT Birthday Card Leaked
The card that has been leaked is rated at 88, with a five-star weak foot upgrade and four-star skills. The card celebrates FIFA 17, when Sanches played for Bayern, and had a base gold card that was beloved and hated by players in FUT.
FUT Birthday Renato Sanches Leak, with upgraded weak foot / Photo Courtesy of EA SPORTS
The card has been upgraded to the following stats, according to the leak:
Pace: 88
Shooting: 85
Passing: 87
Dribbling: 91
Defending: 83
Physicality: 91
Sanches is known for his physicality in midfield in FIFA, and this card will certainly bring that strong play in the midfield for a Portuguese or French League team. With his popularity, a Renato Sanches FUT Birthday SBC will be very expensive. So if the leak is true, getting your hands on this card will take a lot of fodder and SBC grinding to get enough high-rated players.