Top Games
Resident Evil Village DLC in the Works, According to CAPCOM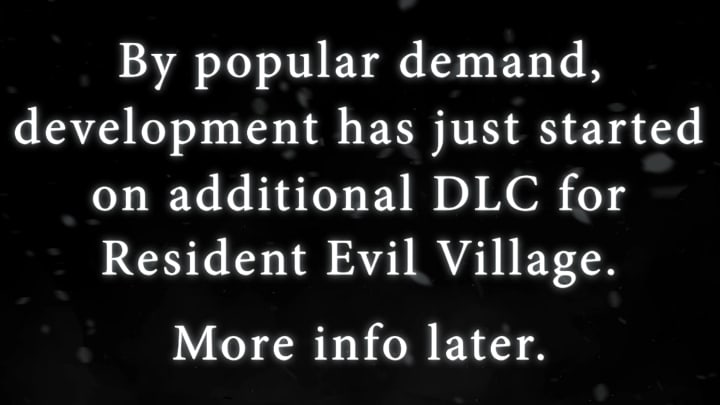 CAPCOM revealed they are currently working on a Resident Evil Village DLC during their E3 2021 showcase. / CAPCOM
CAPCOM revealed they are currently working on a Resident Evil Village DLC during their E3 2021 showcase.
CAPCOM held its showcase broadcast yesterday, Monday, June 14, at E3 2021. The company revealed several exciting upcoming titles, updates, and teasers fans can expect heading into the later half of 2021. Alongside Monster Hunter and other popular franchises, fans seemed particularly excited about a new DLC announced for Resident Evil Village.
Resident Evil Village DLC in the Works
Unfortunately, CAPCOM neglected to mention—well—anything regarding what DLC is being made. The only significant pieces of information revealed about this DLC are the fact that is is being developed due to "popular demand" from the community and that fans will be learning more later.
CAPCOM has previously published the Trauma Pack cosmetic DLC for Village, so it's unlikely they'll be issuing another standard appearance pack right after the first. However, DBLTAP cannot confirm or deny any leads about the teased DLC at this time.
Re:Verse, the franchise's third-person multiplayer PvP spin-off, launches next month. Players can grab Resident Evil Village and its Trauma Pack DLC now.