Top Games
Resident Evil Village Goats of Warding: First Five Goats of Warding Locations
In Resident Evil Village, Goats of Warding is this game's signature collectible. Breaking the statues with melee or ranged grants the player one Cynic trophy. Destroying all twenty Goats of Warding and obtaining all Cynic trophies rewards the Heretic achievement!
Goats of Warding act as a spiritual offering that supposedly protects the Village and those who live in it. Destroying a Goat of Warding turns the goat into white particles before it completely disappears.
First Five Goats of Warding and Their Locations
Courtesy of Somewhat Awesome Games | YouTube
The first Resident Evil Village Goat of Warding collectible is found just near the entrance to the graveyard. Going just past the Maiden of War statue, you will see this shrine with the first goat. Remember you can also melee the Goats of Warding to collect the trophies, so only use bullets on them when you can't reach the goats with your knife!
This one you will most certainly need your gun for. Just a couple steps from the shrine of the first Goat of Warding you will see the second goat perched atop the roof across the gate. Shoot it!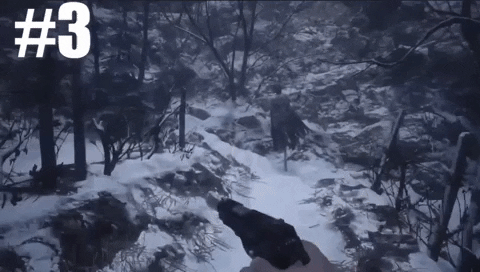 The third goat is located in the vineyard on your way to Castle Dimitrescu. Walk past the scarecrows in the field, and you will see a Goat of Warding tucked away in the back.
This next Goat of Waring is located inside Castle Dimitrescu, and the first goat to be inside the Castle. The first statue puzzle has a nearby ladder that descends the player into a cellar, another goat!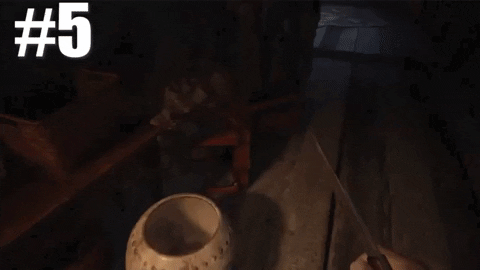 The final Goat of Warding covered is located just after you solve the five bells puzzle, and is up some stairs in an attic just after solving the bells. Give him a whack and you have your fifth Cynic trophy!
There are still 15 more Goats of Warding for the total twenty you can find in and around the dangerous Castle Dimitrescu.
Collection junkie or not, Resident Evil Village is available now for PC, PlayStation 4, PS5, Xbox One, Xbox Series X/S and Google Stadia.