Apex Legends
Respawn Buffs Triple Take for Apex Legends Arena Mode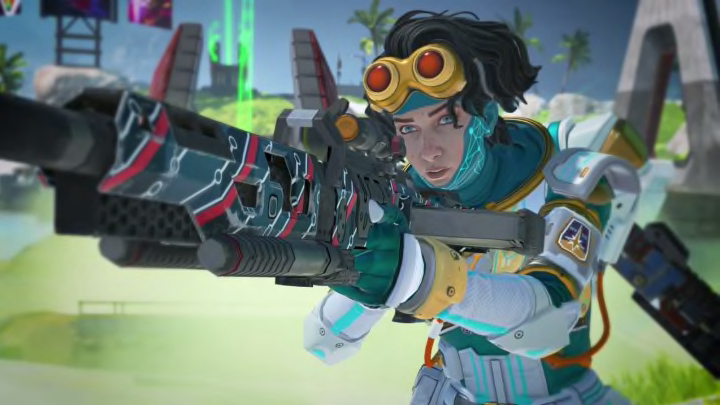 Photo by Respawn Entertainment | YouTube
Respawn buffed the Triple Take for Apex Legends arena mode.
On Nov. 16, Respawn Entertainment announced on their Twitter, "We've just pushed out a @PlayApex playlist update to increase the Triple Take ammo in Arenas from 48 to 144."
After the release of their new 'Escape' patch, Apex Legends had a couple of bugs including issues with the battle pass badge.
For the 'Escape' patch, the Triple Take gun weapon increased the ammo consumed from 1 to 3 per shot.
With no increase in ammo reserve following the increase in ammo consumption, arena players struggled to find and use energy ammo for the Triple Take.
Players using the Triple Take faced these challenges not on purpose but by accident. Developers stated they forgot to, saying "We never tripled the ammo reserve after tripling the ammo consumption," meaning it was a bug.
This wasn't the Triple Take's only adjustment in this new season. On Nov. 5, the Triple Take's headshot multiplier was reduced from 2.0x to 1.75x.
Because of that difficulty, tripling the ammo reserve made the ratio of ammo intake and consumption evened out. Now players can go back in Arenas to comfortably use the Triple take without the worry of constantly finding more energy ammo.