Respawn Entertainment Unveils Newcastle Abilities in Apex Legends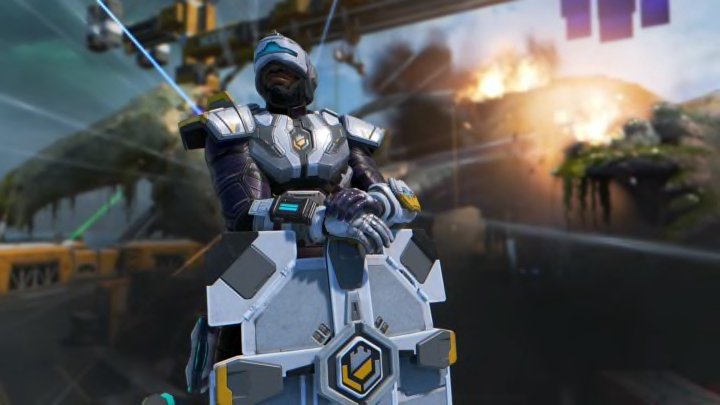 Respawn Entertainment has unveiled the abilities for the new defensive legend, Newcastle, in Apex Legends. / Respawn Entertainment
Respawn Entertainment has unveiled the abilities for the new defensive legend, Newcastle, in Apex Legends.
Apex Legends developers have revealed the abilities for the latest legend, Jackson "Newcastle" Williams, in a new gameplay trailer posted to the verified Apex Legends YouTube channel on May 2.
Once a top soldier for the Interstellar Manufacturing Corporation, Williams made the life-changing decision to go AWOL from his position after recognizing the harm the corporation was inflicting. He left his entire life ⁠— including his name ⁠— behind to move to Harris Valley under the alias Larmont Craig. He started a family there and lived what many would consider an idyllic life until the actions of the "knight," Newcastle, threw the town into danger. Following the previous Newcastle's death and the defeat of the thugs he lured to Harris Valley, Williams stepped up to the mantle to join the Apex Games and pay off the debts that now threatened his family.
Newcastle Abilities in Apex Legends
Unsurprisingly, with a story like that, it makes sense that Newcastle's kit is tailored to protect others. Using a combination of his military prowess and compassion for those around him, Newcastle is slated to be one of the strongest defensive legends to date.
Newcastle's abilities are as follows:
Passive: Retrieve the Wounded ⁠— Using his wrist-mounted Revive Shield, Newcastle can protect himself and his companion from incoming fire while he revives and pulls his ally to safety. 
Tactical: Mobile Shield ⁠— Newcastle creates a hovering energy shield that adapts to the ever-changing combat fronts of the battlefield, whether it's advancing the line, covering a retreat, or turning the shield to guard against a sudden flank.
Ultimate: Castle Wall ⁠— Drawing his signature shield from his back, Newcastle leaps into action and slams the shield to the ground activating the construction of a massive fortress.
Apex Legends Season 10: Saviors will launch on May 10. Newcastle, the headlining legend, will be the 21st addition to the playable roster since the game's launch.