Apex Legends
Respawn Fixes Vantage Bugs and Cosmetic Skins Causing Crashes in Apex Legends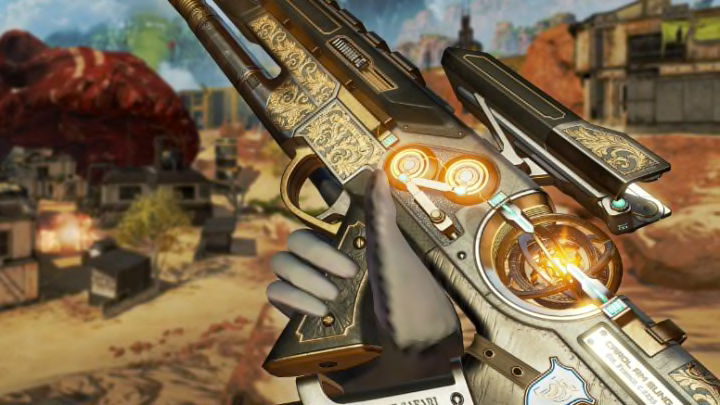 Photo courtesy of Respawn Entertainment
Respawn Entertainment released a patch fixing some Vantage bugs, a cosmetic glitch causing crashes, and a frustrating bug in Arenas. The patch dropped Monday afternoon, giving fans some much-needed fixes in certain areas.
Ironically enough, the most viral glitch of late is not mentioned and will probably take another week or so before a fix is announced. Players found a way to hide in closed supply bins to surprise their enemies. It's hilarious to watch unless you're the one getting destroyed.
Apex Legends Aug. 22 Patch
Players occasionally unable to upgrade weapons in Arenas
Collecting a banner when wearing the Seer Heatthrob and Rampart Wastelander skins causes a crash
Vantage cannot use KO Shield when knocked while using her tactical jump
Vantage range indicator disappears after respawn
Both Vantage fixes were needed as Vantage's tactical jump is important for her kit and getting knocked and unable to use your knockdown shield was frustrating. Plus, her range indicator makes her a deadly sniper, so after respawning it was a pain losing out on her own kit.
In other Apex Legends news, leaked audio from Apex Legends seems to confirm the arrival of a new Gun Game mode. It was made famous in Call of Duty but may see some tweaks inside the Apex Legends universe. Based on the data mined voice lines, it could still be a while before it hits live servers.