Top Games
Respawn on New Titanfall Content: 'Who Knows What the Future Holds'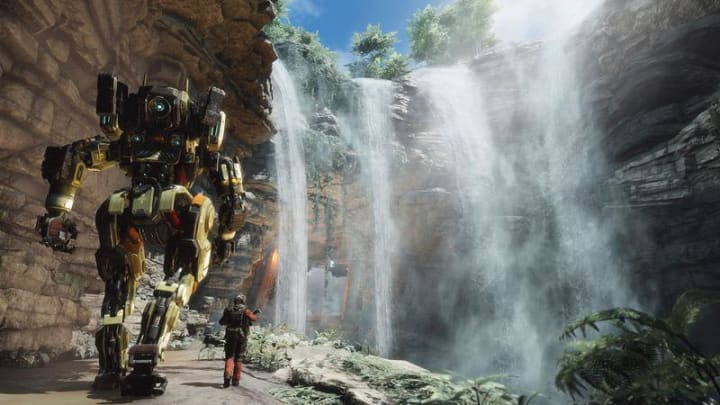 Respawn is keeping the door open to Titanfall content in the future. / Photo courtesy of Respawn Entertainment/EA
Titanfall community coordinator Jason Garza recently said development studio Respawn Entertainment is unlikely to make Titanfall 3 or new content for Titanfall 2 because it's too busy working on other games. Now, Respawn itself has renewed the possibility of new Titanfall content with a tweet.
Speaking on a livestream Monday, Sept. 20, Garza was asked about Titanfall.
"Don't get your hopes up, man," he responded. "I've said this before. We don't have anything in [the] works. There's nothing. There's nothing there. We've got too many other games in the works right now."
Garza said Respawn was still investigating major hacking vulnerabilities in Titanfall 2, but new content seemed out of the question.
Respawn Entertainment undercut that certainty Wednesday, tweeting, "Contrary to what some folks are reporting, Titanfall is the very core of our DNA. Who knows what the future holds..."
Respawn released Titanfall 2 in October 2016. Since then, it's released Apex Legends in February 2019 and Star Wars: Jedi Fallen Order in November 2019. Apex remains the studio's main focus.