Apex Legends
Respawn Reveals New Apex Legends Map 'Broken Moon'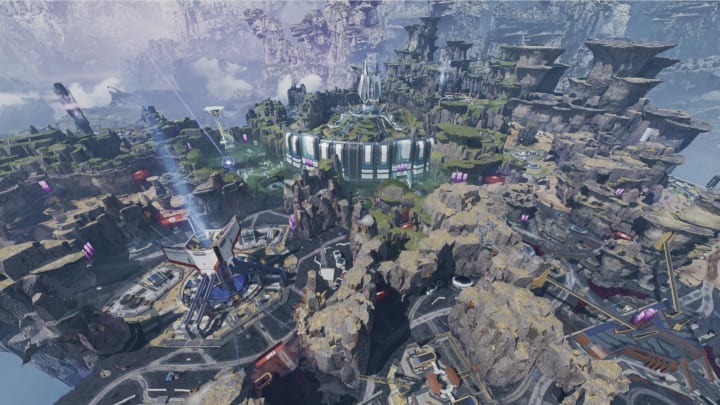 Electronic Arts, Screenshot by DBLTAP
Apex Legends has a new map coming on Nov. 1 and players can look forward to the exciting area that's called Broken Moon. The new map will also be available with Eclipse. From zip rails to bionomics, here's everything you need to know about this new map.
In the Apex Legends narrative, Broken Moon is a terraforming mission that was produced by the Cleo Recovery Council. The map was created in the aftermath of a meteor collision that happened in 2708. The Boreas Science Division aided the construction of the area, and the government signed a deal with the Syndicate in order to introduce Apex Games to the area.
This new map is reminiscent of World's Edge and has diverse areas, including gardens, a terraforming feature, and a dirty wharf.
Apex Legends players can look forward to zip rails, a quick method for traveling from one point of interest to the other. The new map contains many points of interest for teams, offering a moment to take items before a fight begins.
The land-making machine is labeled as the Terraformer. Armed with items to take and designed as a landing area for four teams, players can also protect themselves inside this large structure.
The Broken Moon map also contains many other features, such as a Stasis Net Array, an Amostation, a Perpetual Core, a Production Yard, and Eternal Gardens. Utilize the Eternal Gardens by repositioning yourself during a fight, or looting items within the walls of the Production Yard.
For more Apex Legends news, discover which Legends have the best win rate, or claim a fuse fireball bundle.