Respawn Reveals Warriors Collection Event for Apex Legends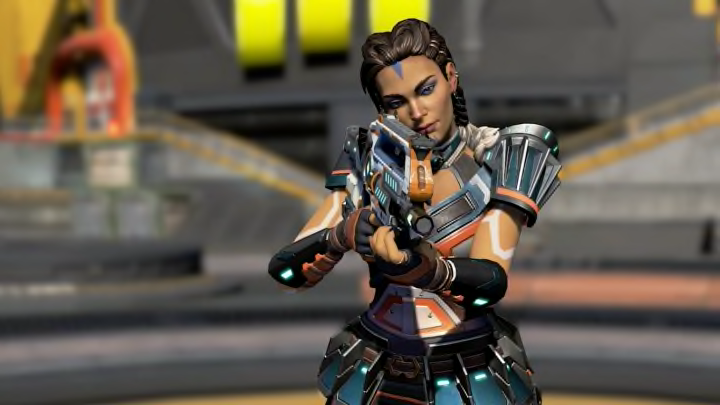 Photo courtesy of Respawn Entertainment
Respawn Entertainment revealed the Warriors Collection Event for Apex Legends, bringing a new Arenas map, cosmetics, and Crypto's Heirloom. This is the same heirloom that was already leaked earlier this week. Fans also saw a glimpse of Valkyrie's heirloom which looks to be next in line.
Based on the lack of textures in the leak, we have a ways to go before that one releases.
The Apex Legends Warriors Collection Event will begin on March 29 and continue through April 12. Fans will also be delighted to hear the return of Control. The Caustic Treatment will also see a rework.
"Additional cover, ziplines, skydive launchers, and even a hover tank, have been added to the space. This was done with the intent of balancing the area and improving flow to the points. Caustic's Lab is a highly defensible fortress controlled by the right team and a combination of legends. However, with solid coordination, and a well-timed offensive push, defenders can easily be routed."
Respawn is also using the opportunity to do some weapon tuning.
G7 Scout
Double Tap burst fire delay reduced from 0.475 to 0.375.
Double Tap recoil improvements.
Ammo reserves increased from 120 to 140.
Hop-Up Changes
Increased spawn rate for Hammerpoint Rounds and Kinetic Feeder.
Reduced spawn rate for Deadeye's Tempo, Shatter Caps, and Boosted Loader.
Lastly, the update is bringing a massive amount of bug fixes.