Apex Legends
Respawn to Discontinue Sales of Original Titanfall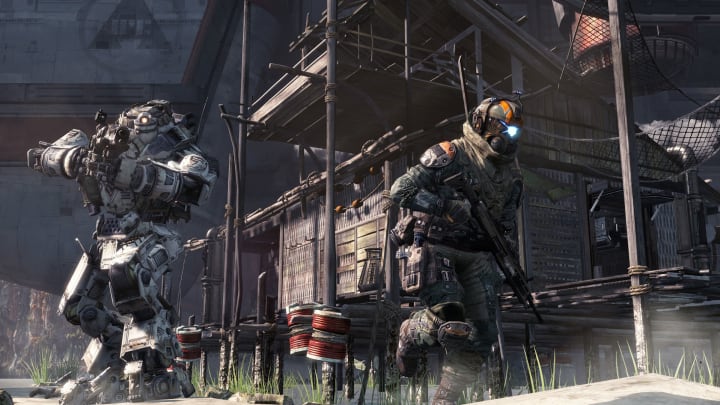 Image courtesy of Respawn Entertainment
Respawn has announced its plans to discontinue new sales of the original Titanfall. The game will also be removed from subscription services as of March 1, 2022.
Titanfall first graced the PC and Xbox scene back in 2014. Now, after seven years, Respawn Entertainment have announced that they have discontinued new sales of the game as of yesterday, with plans for it to be removed from subscription services next year.
The announcement, made via the official Respawn Twitter account on Dec. 1, went on to say, "We will, however, be keeping servers live for the dedicated fanbase still playing and those who own the game and are looking to drop into a match."
"Rest assured, Titanfall is core to Respawn's DNA and this incredible universe will continue. Today in Titanfall 2 and Apex Legends, and in the future. This franchise is a north star for the caliber of experiences we will continue to create here at Respawn."
Decision to end the sales of the original Titanfall will likely come as no surprise. The game has faced continued trouble with hackers and DDoS attacks over the last few years, with many saying that at times the game became "unplayable." The game's Steam review score had dropped to "mostly negative. " Though Respawn initially assured players in April that they were looking to make improvements, with on-going support needed for Apex Legends, the man-power just couldn't be allocated to Titanfall's needs.
Apex seems to be the studio's main focus right now, and understandably so. By April 2021, the game had surpassed 100 million players, making a strong stand in the popular battle royale genre. But with Titanfall at its core, it'll be interesting to see what the future holds for Respawn.