Fortnite
Rick Grimes is the Latest Walking Dead Character to be Added to Fortnite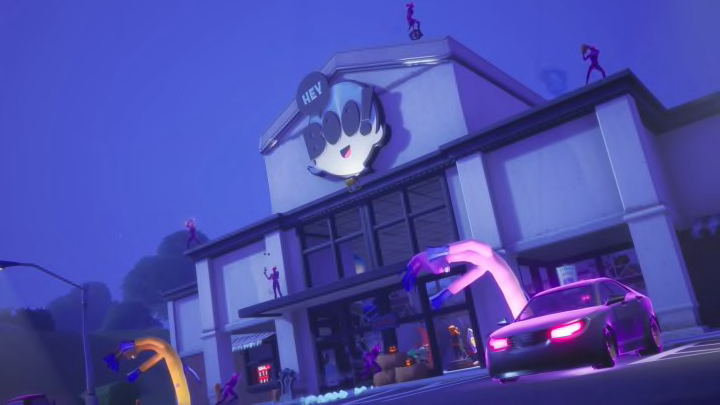 Last year's Fortnitemares / Credit to Epic Games
At this point, wacky crossovers are to be expected in Fortnite. Previously they have collaborated with the Marvel cinematic universe, the National Football League, and even with electronic music producer Marshmello. But Fortnite's newest crossover will be familiar territory for the Battle Royale game.
The Walking Dead is returning to Fortnite as part of its Fortnitemares 2021 event, and the newest character to be featured is Rick Grimes. Last December, The Walking Dead's Daryl Dixon and Michonne Hawthorne were added to the game, but this year's timing seems more appropriate. It is the spooky season after all.
Players can buy Rick Grimes and an alternate skin for 1,500 V-Bucks, or spend 1,900 V-Bucks on the bundle. The Rick Grimes bundle comes with his base skin, a backpack, his club and a crashing satellite glider.
Daryl Dixon and Michonne Hawthorne are also making the return to Fortnite alongside Rick Grimes. If they are bought separately they will cost 1,800 V-Bucks a piece and will come with an alternate outfit and a unique melee weapon for each of them. They can also be bough together as a bundle for 2,500 V-Bucks. Unfortunately though, there is no bundle available that would earn players all of The Walking Dead crossover content.
The Fortnitemares Halloween event has been running since Oct. 5 and will be live until Nov. 1.