Riot Games Teases New Valorant Map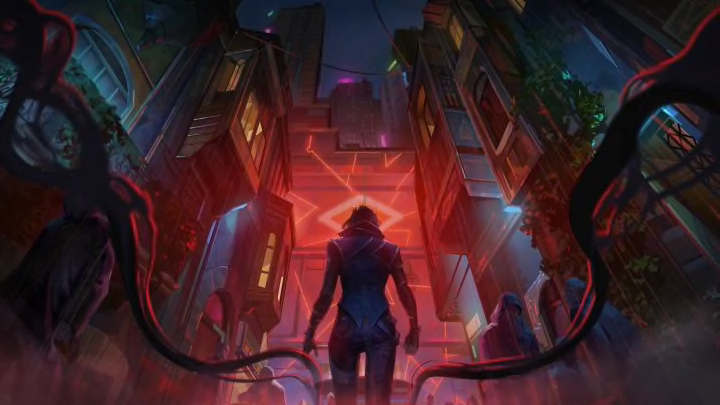 Two animated teaser images have been released. / Riot Games
Riot Games has shared a teaser image of a brand new Valorant map coming soon to the tactical FPS.
With Episode 5 Act 3 heading to a close on Jan. 9, 2023, it seem Valorant fans could have plenty to look forward to in the next Act. These past few days, Riot Games has been teasing some of the content on the way, including a brand new map.
It's been a while since Valorant players had a new playground to explore, but on Jan. 1, the official Valorant Twitter account put out a few animated teasers.
The first shows a rainy nighttime setting. An Agent stands in the middle, with towering futuristic buildings positioned on either side. Flowing into a converging middle point, past the Agent, are strange, dark streams of a smoke-like substance.
The image doesn't give players much to go off, but a follow-up post teased a little bit more. Omen can be seen trimming a bonsai tree in a dimly lit blue room. In the foreground, some chess-like pieces.
Both posts were accompanied by a caption: ".JAN // .05 // .2023." Perhaps in just a few days time, we'll get a reveal for upcoming content such as a reveal trailer for a new map.
At the time of writing, however, nothing concrete has been announced by Riot Games.