Robinson Cano MLB The Show 22: Extreme Program Reward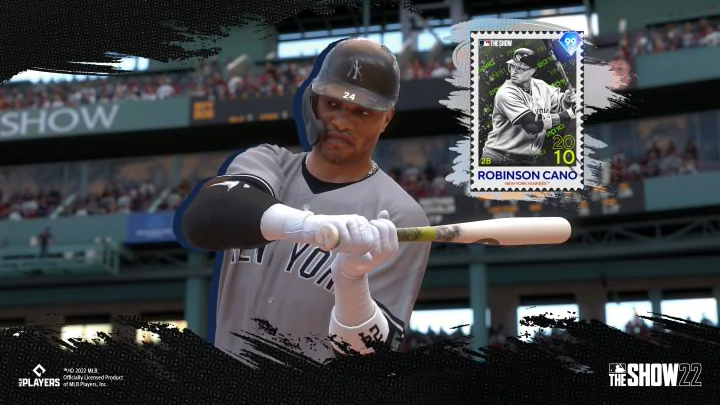 Robinson Cano has received a high-level card for the first time in the last few years of MLB The Show. Cano has one of the prettiest swings in the history of baseball and its finally time he has a great card in The Show
In his prime, which was his nine-season in Yankee Pinstripes, Cano was unstoppable. Hitting .309 with two hundred home runs and eight hundred RBIs.
Now the last high overall card that Cano received was in 2019 and 2020. He earned a Home Run Derby card and a Signature Series card respectively.
For MLB The Show 22, Robinson Cano received a juiced 99 overall card as a reward in the Extreme Program.
Robinson Cano MLB The Show 22: Extreme Program Reward
Let's dig into this card because it is a good one. Cano's card is a Retro Finest from his 2010 season. That season, Cano hit .319 with 29 home runs, 109 RBIs and 41 doubles. He also won a Golden Glove, a Silver Slugger, was an All-Star and finished third in AL MVP voting.
His stats on the card back up those numbers. Against righties, Cano has max contact and 90 power. Against lefties, he has 104 contact and 112 power.
For his defense, Cano has 97 Fielding, 81 Arm, 92 Acceleration and 98 Reaction. Besides his arm, he has almost perfect defense. And you can live with the lower arm power since he plays second base.
You definitely won't be stealing a lot of bags with Cano, but he was given a generous amount of speed. Cano has 61 speed on his card with 19 steal and 20 base running aggressiveness. As we said, he won't be stealing, but he definitely can move around the base paths.
Cano and the other three Extreme Rewards should be in everyone's lineups if they can pass the extreme challenges.