Top Games
Rockstar Games Declares End of Major Red Dead Online Content Updates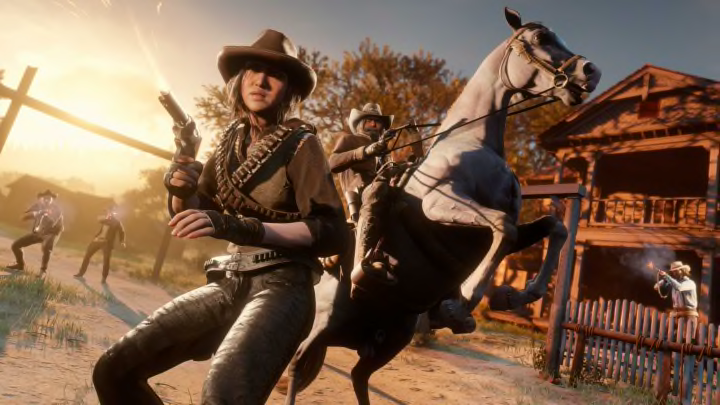 Rockstar Games finally has an answer for fans of its online Red Dead Redemption spin-off title, Red Dead Online. / Rockstar Games
Rockstar Games finally has an answer for fans of its online Red Dead Redemption spin-off title, Red Dead Online.
Red Dead Online (RDO) fans have received some answers, but none of them are pretty. Rockstar Games has finally addressed player concerns about the recent content drought facing its online frontier adventure title and expressed interest in further "enhancing" the game without adding any new content.
In a post published to Rockstar's news site July 7, the company thanked the RDO community for its "continued support and dedication," but said it was shifting its focus to developing Grand Theft Auto 6.
"Over the past few years, we have been steadily moving more development resources towards the next entry in the Grand Theft Auto series," the post reads, "and as a result, we are in the process of making some changes to how we support Red Dead Online."
According to the post, monthly events will continue to feature "Specialist Roles, story-based cooperative missions, competitive Showdown Modes, and much more" so new and old players can still engage with the content. The creativity and ingenuity of the community will also remain highlighted, front and center, "at every opportunity" via Newswire.
In addition to the popular seasonal events and further experience improvements to "enhance and maintain a healthy Red Dead Online environment," Rockstar developers are shifting their focus to work on bringing more to already existing modes and adding new Telegram missions. This will replace large, themed periodic updates.
This news confirms the death knell RDO players have been hearing since July 13, which was the last time the game received a meaningful update. Fans refer to the date as the game's "abandonversary" and have begun organizing an in-game funeral for the title scheduled to take place this coming July 13.
The news comes alongside an insider report claiming an enhanced version of Red Dead Redemption 2 designed for current-gen consoles has been shelved.
"Once again, we want to thank the community for their continued support. We are truly grateful for all the constructive feedback we've received up to this point and hope you keep it coming," Rockstar wrote.