Rollerdrome Release Rate Revealed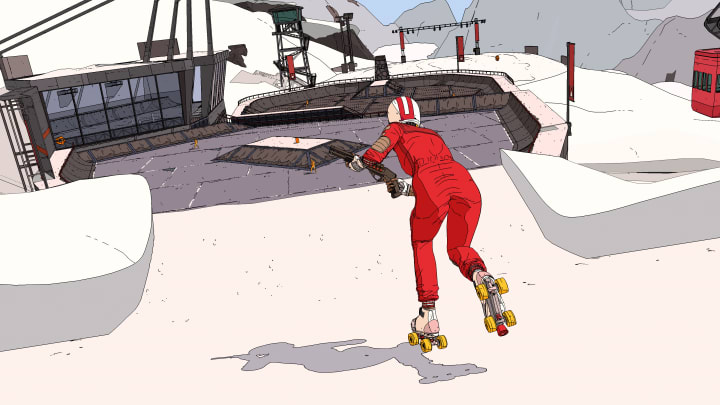 Rollerdrome hits PlayStations later this summer. / Courtesy of Private Division
Rollerdrome is an upcoming shooter set to release on PlayStation 4 and 5 this summer. The new shooter combines high octane roller skating with engaging combat to take out enemies and wow the crowd.
The game was revealed during PlayStation's June 2022 State of Play. Here's when Rollerdrome is set to release.
Rollerdrome Release Rate
Rollerdrome is set to be released Tuesday, Aug. 16. The game will only be available to PlayStation users, at least initially, according to the trailer. It's unknown if developers at Private Division plan on bringing the game to PC or even Xbox in the future.
The gameplay trailer reveals plenty for PlayStation players to look forward to from Rollerdrome. The graphics are fun and cartoon-ish, and some users even see inspiration in the game from a classic Sega game, Jet Set Radio, released in 2000.
Rollerblading action games are blowing up this summer, with Ubisoft's Roller Champions also a very hot game. Now, with Rollerdrome, players can add weapons to their skating and take out enemies with more than just a push or shove, adding a new element to the genre.
More news is expected of Rollerdrome in the coming months.